The feminine factor – Brideson on female leadership and brand loyalty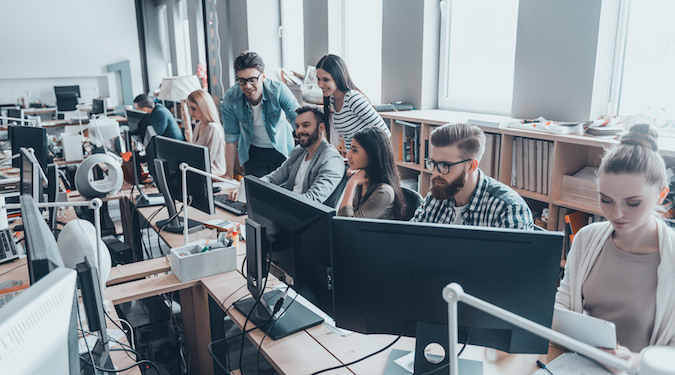 Rigid gender codes and tired leadership stereotypes affect us all, says Bec Brideson. As social tides shift, marketers need to be mindful how to develop a long term relationship with their female customers.
This article originally appeared in The Trust Issue, our June/July 2018 issue of Marketing magazine.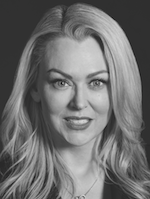 There is a serious whiff of mistrust in Australia's brisk winter air. From Malcolm Turnbull's 30th Newspoll loss, to cricket's ball tampering fiasco, to the Royal Commission into misconduct by the big banks. Silver lining: this isn't just an Oz problem. Global trust is at an all-time level of stagnancy.
Edelman's 2018 'Trust Barometer' reports that our global trust index remains low, with 72% of markets distrusting their country's institutions. For businesses, the Barometer advises that building trust should be the number one priority, but how can CEOs do just that in a world of #fakenews and mounting consumer cynicism? John Gerzema and Michael D'Antonio, authors of The Athena Doctrine: How Women (and the Men Who Think Like Them) Will Rule the Future, conducted a global study in 2011 of the populations of the nations that represent 65% of the world's GDP. The study prioritised a wide range of diversity: cultural, geographical, religious, political and economic. The results were:
86% agreed there is too much power in the hands of large corporations and institutions,

76% do not think that their country cares as much about its citizens as it did previously, and

51% do not think life will be better for future generations.
Half of the participants were then asked to categorise certain traits by gender: are they masculine, feminine or neutral? The other half (who had no knowledge of the masculine, feminine or neutral cataloguing) were asked to cherry-pick the qualities that they most favour around concepts of leadership, success, morality and happiness. The results were surprising. The identified monikers of feminine were among the top qualities that the majority of participants across the two groups perceived as attributes that bring about better leaders, beget success and deliver happiness. These attributes included expression, reason, loyalty, flexibility, patience, intuitiveness, passion, empathy, selflessness and collaboration.
The 2018 Barometer agrees – 60% of participants agree that leaders who are driven by a desire to make a positive difference in the world are more greatly trusted than those who are purely driven by share price. Traditional masculine stereotypes of leadership seem to hold less weight in defining successful leadership. Both men and women have become more frustrated in a world dominated by rigid gender codes that enforce traditional thinking as the dominant status quo. In fact, in a 2018 US study led by The Female Quotient, more than half of both male and female respondents would prefer to work at a female-led company than a male-led one, and that when seeing a female leader they are more confident in seeing themselves lead.
Confidence in the capability of old structures to deliver on modern demands is failing. The centuries-old 'command and control' programming that built the foundations of our business, political, social and sporting codes is no longer compatible with the manner in which the majority are functioning or living today. Commercially speaking, it is potentially costing businesses billions in unrealised revenue, and it is also depriving consumers of something much more valuable: trust.
The female factor
Our concepts of who and what makes a trustworthy leader are not the only things changing. So too are the power dynamics within our consumer bases. With women estimated to be worth US$28 (AU$37.7) trillion and their growing influence as the majority decision-maker in the household, the design and delivery based on the needs of modern women is going to be vital for businesses to thrive in the forthcoming female economy. Yet brand trust has been eroding for a long time when it comes to women.
A recent US national study from a collaboration between SheSpeaks and Womenkind discovered that 80% of women don't trust advertising, and 61% believe that brands never live up to their promises. This is a moment of truth for leaders to understand the impact of gender in their business, which should also incentivise them to conduct a review of their relationship with their female consumers – the ones who are choosing to buy or reject you from their hearts and households. Future trends expert Faith Popcorn asserts that "women don't buy brands, they join them".
For a woman, a relationship with a brand is extremely personal. She buys into you as soon as she drops your product into her trolley: your mission, your values and your behaviour. Whether it's designer handbags or canned soup, she is welcoming you into her home and expressing herself via an extension of you. In you, she trusts. This sense of trust and its benefits is not limited to women. The US's foremost couples researcher Dr John Gottman asserts that people in relationships want trust even more than attraction. He also maintains that trust is vital to building communities, neighbourhoods, states and countries. The importance and relevance of this for brands is enormous.
I use modern dating in explaining women's connection and trust with brands. There are those that we ignore and #swipeleft – not even noticing them on our radar, denying them space in our hearts and daily mental checklists. Next up the rung are those we tolerate, because of choice fatigue, we settle: many women #swiperight with banks, utilities, supermarkets and insurance companies because there aren't many options or there are too many in their time-constrained lives. Women will settle for right-for-right-now, but as female-driven disruption has proven – her loyalty will only last until the better brand suitor shows up.
When a brand commits to a serious relationship with women, it can expect the relationship to develop more deeply from flirting, dating and eventually leading to a marriage. In order to engage this kind of long-term commitment, it must speak her language, listen, be dependable and demonstrate her needs are central to its actions for the relationship to become symbiotic and fruitful. Gottman talks about building trust in 'sliding door' moments: small interactions in which a brand can either turn to or away from their 'partner'. For supermarkets, your stairway to success is in elevating and seamlessly integrating her digital and in-store shopping experience – not indulging in a price war with your competitors.
A recent 'sliding doors' moment that led to me purchasing a car was a female after-sales team member noticing and empathising with my frustration at being ignored and talked down to by her male sales colleagues. There are other simple ways to build trust with the $28 trillion female consumer. The SheSpeaks and Womenkind report details five easy steps: living up to promises, great customer service, quality ingredients, treating employees well and transparency. For me, the magic happens when it becomes all about a centralisation of the female consumer and her needs with your business model. That's the sweet spot. 
recent Forrester report called 2018 the year of reckoning for brands when it comes to loyalty. Engaging in an unquestioning, proactive and caring relationship with women will guarantee you ROI and retention that far outweighs the cost of acquisition of new players. Ascribing these nuances to the way a business thinks about its audience is ultimately going to be the difference in building and recapturing trust with the world's fastest growing market.
Bec Brideson is a gender-intelligence entrepreneur driving innovation and exponential growth for business and brands with an overlooked market opportunity.
Further Reading:
* * * * *
To purchase a copy of the latest issue, or a subscription to Marketing magazine, visit the online shop »
* * * * *
Image Copyright: gstockstudio / 123RF Stock Photo