The future of television: part 2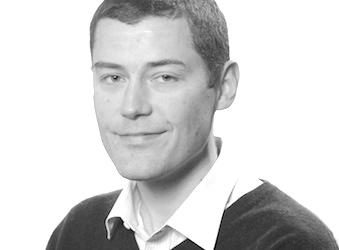 In this second article by Seb Rennie on the future of television (read part one here), the implications of the rise of social TV for networks and marketers are explored. Does tweeting about a TV program make viewers more engaged?
TV viewing is no longer something we do alone or with other household members in the comfort of our living room. We can now watch television with a few thousand of our closest friends, or a few million people around the world.
The rise of 'social TV' – the use of social media or apps on a second screen while watching television – in Australia and around the world is good news for TV broadcasters. Using Twitter or any other social media platform to comment on a TV program means viewers are more likely to watch the program at its broadcast time, rather than at their time-shifted convenience. This digital watercooler effect will create the opportunity for brands to speak to a more engaged audience.
According to Nielsen, one in three Twitter users in the US post messages about TV shows. While that level of data is not available in Australia, viewers here often take to Twitter to follow TV show buzz, whether it be for the ABC's Q&A to the Seven Network's X-Factor and any show in between.
Australians have been multi-screening – engaging with more than one screen simultaneously – for years now, with Nielsen statistics showing that the percentage of Aussies participating in multi-screening has been relatively stable at 60% for the past five years. Significantly however, we are spending more time on two or more screens than we used to.
The networks have responded to this trend with their own social TV apps, such as the Seven Network's Fango and Nine Network's Jump-in, the latter launched in time for the London Olympics. Both apps allow users to 'check in' to programs, follow Facebook and Twitter feeds, and chat to other viewers about the show they are watching.
Instead of developing its own app, Network Ten joined forces with UK social TV app developer Zeebox, which launched in Australia at the start of December. Zeebox is not tied to Ten: users can follow social chatter and comment on shows airing on any network. Australian viewers' initial response to Zeebox has been positive, with more than 100,000 downloads in its first two weeks.
The benefits of social TV for marketers are obvious. Participating in social TV chatter, whether on Twitter or through Fango or Zeebox, transforms users from passive audience members to active and engaged viewers. When viewers are less passive, marketers can grab the opportunity to advertise their brands in a more engaged way.
More importantly, social TV can take users closer to the point of purchase. As smartphones and tablets take over from bricks-and-mortar retailers, social TV can close the gap by providing product information and connecting users to an online shopping cart.
As technology improves, apps will evolve and become more versatile. Among the apps that can help make this possible is Shazam, which previously allowed users to 'tag' and identify songs. Shazam is now working with all the US networks, allowing users to tag a show to bring up information on cast, plot lines, trivia, photos and social media buzz. Locally the technology will be used by the Seven Network through Fango to offer advertisers the opportunity to extend their message to the second screen.
Shazam showcased the potential of this deeper engagement in the 2012 Superbowl. By participating during the game, users were offered a number of opportunities to enhance their game experience. This also extended to the advertising: access  to special deals, additional information about a brand or product, including long-form branded content or the chance to enter a consumer promotion were all available to the user.
As opposed to skipping ads while watching television, when viewers directly engage with TV content and advertising messages through social media platforms, they are more likely to be interested in what advertisers have to say.
The opportunity is here, so marketers and their agencies should be thinking of how they can enhance the 30-second TVC and find more ways to engage with consumers on the second screen and beyond. Television has a long and healthy future ahead of it.