The 'How not to be like Woolworths' guide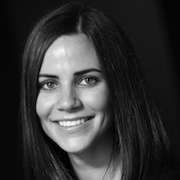 Kara Billsborough, consultant at First Degree PR, offers her expert analysis of last week's Woolworths disaster campaign, 'Fresh in our memories'.  
If you've seen, read or heard the news in the past week, chances are you'd be well-versed about Woolworths' recent headline appearance for all the wrong reasons. In just a few days, our usual connotations of the happy, friendly 'Fresh Food People' have been tainted by cringeworthy adverts and questions about the importance the supermarket giant places on integrity and national respect.
In case you need a refresher on the details, Woolworths' recent 'Fresh in our memories' marketing campaign that launched last week in the wake of Anzac Day commemoration activities, invited customers to share images of war tributes, together with the Woolworths logo, on its social media pages.
READ: Woolworths slammed for insensitive and illegal Anzac Day campaign »
The campaign played on the Woolworths slogan ('fresh food people') with the reinvented tagline, 'fresh in our memories' and was pushed out via Woolies' social media channels. After just a few hours, the campaign was promptly pulled down following an avalanche of social media backlash over allegations Woolworths had capitalised on the anniversary of Australia's national identity for its own commercial benefit.
Marketing blooper number one.
Carrspace, the agency responsible for the campaign, was forced to pull the campaign in an apparent attempt to prevent upsetting the staff involved in its creation. In doing so, the agency removed its Twitter account all together, until it received the all clear from Woolworths to reinstate it.
Despite the social media site only being live for a mere three hours, the campaign imagery went viral, attracting criticism from outraged customers and notable media personalities like Peter Fitzsimmons and Sandra Sully.
Scrutiny over the campaign went so far as to provoke Veterans' Affairs Minister Michael Ronaldson to personally intervene to end the campaign, initiating his authority after Woolies failed to seek the required permission to incorporate the word Anzac into its campaign – so on top of the public shame, Woolworths is now facing a fine of up to $50,000.
Cue marketing malfunction number two.
Unsurprisingly, Woolies declined to comment until the sacrificial media team had time to scramble together a poorly executed media response, expressing regret that the well-intended campaign had caused such offence.
The company's first statement erred on the defensive side:
"It is a website designed in consultation with the RSL for people to share their photos, stories and memories. We are proud to support the RSL and our diggers. Like all Australians, we pay our respects to service people past and present."
However, as the carnage continued to spread across the internet and the assumed media team came to grips with the level of damage actually triggered by the campaign, the supermarket released a second, significantly more apologetic statement.
"Like many heritage Australian companies, we were marking our respect for Anzac and our veterans. We continue to be proud supporters of the RSL and Camp Gallipoli in this important year and look forward to working with them into the future."
And that jumping back and forth over its stance on the issue would be marketing fail number three.
Junior minister Simon Birmingham said despite Woolworths generally being recognised as a generous and positive company, it had made a "terrible mistake" in using Anzac Day as a means to make profit and leverage brand awareness.
Although it's the latest company to suffer the fate of public scrutiny over Anzac Day commercialisation, it should be noted that Woolworths is certainly not the only big bad wolf in this fairytale gone wrong. Whether inadvertently or not, there's a long list of other Aussie companies guilty of tapping into national sentiment to exploit our deceased diggers for capital gains.
Not the first to brand Anzac Day
We only need to look to the way the majority of Australians spend Anzac Day – by consuming mass-produced biscuits thanks to Arnott's, guzzling VB cans as part of the alcohol giant's 'Raise a Glass' campaign at the local pub, or being a spectator at an annual NRL or AFL Anzac Day clash – to see how other companies are capitalising on Anzac Day. Call me a cynic, but I'm pretty sure the people behind these activities might also be making a dollar.
VB's 'Raise a Glass' campaign has, since its instalment in 2009, been encouraging Aussies to show their national pride by knocking back a cold one – with the campaign showing imagery of soldiers charging into the battlefield. Sounds familiar, right?
To be fair, VB has attracted some negative criticism for its campaign in the past, but its saving grace has been the fact that it also commits to making a $1 million corporate donation, as well as its own fundraising drive in a bid to 'honour all Australian servicemen and women past and present' – or so VB general manager Craig Maclean claims.
In 2014, Qantas pulled its Anzac Day promotion offering more Frequent Flyer points and discounted champagne to customers, following social media backlash over its purely commercial nature, with no donations being made to Anzac charities. And Telstra attracted negative press in 2011 for charging customers standard rates to send messages of support to troops.
What's the lesson?
So what exactly have we learned from Woolworths' epic marketing fail? Surely the lesson in all this chaos is that companies invariably seeking to capitalise on anniversaries of national pride, should tread carefully – especially when social media is at play. Or better yet, just avoid dipping company toes in consumer culture all together.
I like a good pun as much as the next red-blooded Aussie, but unless you're looking to become the brunt of a series of viral memes and public criticism, make sure you're pun is only delivered where it's actually appropriate.
We seem to have forgotten that Anzac Day is a commemoration, rather than a celebration after all, and this should have been a well-thought out campaign by both the external marketing agency and internal team at Woolworths. As the age old brand reputation rule 101 goes – when in doubt, for goodness' sake, leave it out.