The Myer hire mistake: how to make sure it doesn't happen to your business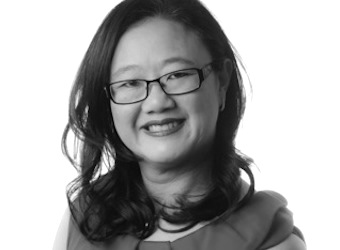 Instances of lying during the recruitment process happen more than you think but high-profile companies must take extreme care to minimise the risk of fraud. Christine Khor explains how.
Recently, Myer experienced every recruiter's and HR manager's biggest nightmare.
Their new 'star' hire was exposed for having lied on his resume about his previous experience. Stating that he had held the position of managing director and vice president Asia Pacific for global fashion heavy-weight Zara, it was soon found out that he had never been employed by the company in any capacity.
Most recruiters would shudder at this story. After an exhaustive search, multiple interviews with all relevant stakeholders, diligent reference checks and psychometric testing, the perfect candidate is found. The employer is ecstatic as it has found its next successor, the job seeker is over the moon as they are now taking the next step to achieve their career goals and the recruiter is happy in playing their part in bringing the two together. But then, everything changes when it is discovered that someone has lied.
This recent case stands out because of the high-profile corporations involved and because of the very brazen lie that was told. Never in my recruitment career have I heard someone lie about working for an organisation they had never set foot in, let alone being the managing director of the company!
Instances of lying during the recruitment process happen more than you think. These range from little white lies, such as embellishing achievements and titles, to bigger lies, such as length of tenure and reasons for leaving.
So what can be done to prevent this from happening? Sadly, you can never be 100% certain about the history of a prospective hire. There are people out there who are excellent liars and forgers, but there are things a company can do to reduce the risk.
Use a verification service
These organisations will conduct employer and qualification audits, probity and credit checks if required. Of course, no checks can be conducted without the permission of the job seeker, but for most candidates this should not be a problem.
Use a specialist recruiter or head-hunter
The benefit of using a specialist recruiter or head-hunter is that they are experts in finding talent for a particular industry, function or geographical location. It is the depth of information that is valuable in this instance, rather than the breadth. A good specialist recruiter has long-term relationships with talent and can therefore track careers. Not only is it great to see the progression of individual careers but we can also see when work histories have been amended or changed.
Companies need to research the recruiter they intend on using. A quick search on the recruitment agency used in the Myer case shows that they don't seem to have a reputation in executive level placements. No jobs are advertised on their website. On Seek.com they are advertising for administrative and junior sales roles.
Using a company that does not specialise in the area you are hiring for is obviously a risk. You wouldn't go to a podiatrist if you had a problem with your eyes, so by the same logic, you wouldn't go to a recruiter who doesn't specialise in the roles you want to fill.
A specialist also has widespread networks in the field, making it easier to verify employment beyond the usual reference check. Because I've recruited for the FMCG industry for a long time, I can ask a candidate during an interview if they know a particular person at the company they work for. I then follow up with the question, 'If I asked them about you, what do you think they would say?' It is always interesting to hear the responses.
Be wary of LinkedIn profiles
I've seen many occasions where a candidate has left a position but has not updated the dates of employment on their LinkedIn profile, making it appear that they are still employed in fear that their short tenure will reflect poorly on their reputation. This is an issue for any self-managed database and there is little that LinkedIn can do to police this. People get away with this because there is no law saying that they have to update their profile. A person can always claim that they haven't got around to updating LinkedIn, or that they rarely use the social networking platform.
While being wary of LinkedIn profiles, in general online presence can be used to investigate a person's employment history. What groups are they associated with? Do they have any mutual connections to you? What do people say in their recommendations?
Remember that not having a profile can be just as bad as having a poor profile. If a candidate cannot be found online it creates suspicion around their legitimacy and, whether consciously or subconsciously, it brings into question what they are hiding. Interestingly, when the Myer story broke, I searched for the man who lied about his career history, Andrew Flanagan, and could not find him on LinkedIn.
Companies need to take the appropriate measures in verifying the history of prospective employees and using a professional verification service or specialist recruiter is one effective way to do this. Most candidates out there will not have anything to hide, some will use minor embellishments of the truth and very few will weave an intricate web of lies… but it is always better to be safe than sorry.