The proof is in the pudding: Heston kicks off supermarket Christmas advertising onslaught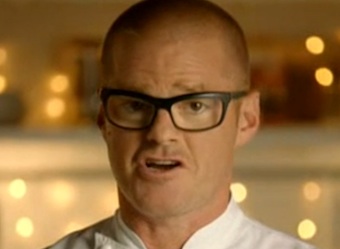 It's mid-October, the Christmas season is upon us once more and Coles has kicked it off by launching a new campaign featuring English celebrity chef Heston Blumenthal. It's Blumenthal's first commercial for the brand and promotes the new Christmas pudding the chef created especially for Waitrose in the UK.
Coles marketing and store development director Simon McDowell says, "After the phenomenal success of Heston's Christmas range last year, we decided to air the new ads early to remind Australians to get in quick as the puddings won't last long."
"We want viewers to know they can make this Christmas extra special by bringing that little bit of Heston magic into their homes."
Heston's Hidden Orange Pudding sent the British into a spin last year with people queueing for hours and reportedly physically fighting over the dessert. The puddings quickly sold out and ever began to appear on eBay in the run up to Christmas 2010 for as much as £250 or AU$400.
The Christmas puddings were available in Australia for the first time last year at Coles with two more products, Hidden Sauce Figgy Pudding and Spiced Shortcrust Mince Pies, being added to the range this year.
Big Red is the agency behind the campaign.