The science behind consumer promotions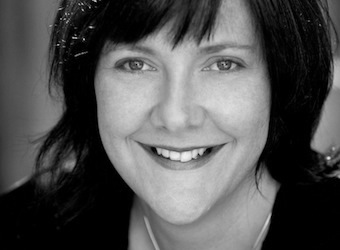 Promotions have many purposes and can bring many benefits to events, but there is a science behind getting them right. Research shows us that around two in five promotions have limited to no potential for success. While this is a significant number, it only takes a few small things to make them successful, so if you are thinking of running a sales promotion as part of your overall marketing and event strategy, before you leap in, consider the following tips:
1. Promotion objectives
Why are you doing it, be clear so you can assess the outcome. A promotion without objectives and clear measurable KPIs is a waste of time and money. Promotions done correctly can help you gain brand awareness, trial and/or loyalty. How you run your promotion will depend on the outcome you wish to achieve.
2. Know your audience
How they enter promotions: online, SMS, paper entry form, etc. What they want to win, how they want to win it. If you get the prize right and match the prize to the target market, you will have a better rate of participation. Make sure the prize is popular and useful to your key audience, as it will make people want to enter.
3. There is a science behind prizing
Consumers want to have a good perceived chance of winning to make it worth their while entering the competition. With this in mind, three prizes are better than one, but more than three adds to cost, not the predisposition to participate (according to the recently-released IMI ConsumerTrack 2013). Consumers have a significant preference for instant over delayed gratification by around five to one. Research shows us that drawing prizes throughout the promotion is much better than a major prize at the end.
4. Legal requirements
Know the difference between a game of skill and a game of chance and when you do and do not need a permit. A game of skill is a judged competition, whereas a game of chance is when someone has a random chance of winning. Asking a few questions does not constitute a game of skill, as you are likely to have more than one winner.
A game of chance requires a permit and the rules are different in each state. Permits are payable on the total value of the prize pool. It is best to speak to a promotional marketing lawyer or a specialist promotional marketing agency for all the most up-to-date information.
Promotions need terms and conditions. They protect both the promoter and the agency. The terms and conditions are a contract and once finalised cannot be changed or altered without alerting the relevant permit authorities.
5. Make it easy
Easy to enter, easy to find, easy to understand. The more complicated the mechanic the more likely consumers will not be bothered to enter. Many of us will have experienced entering a competition through answering a number of questions only to find the final entry detail is to provide a submission in 25 words or less. Research shows that this is the promotional offer least favoured by shoppers with very few perceiving they will have the best response, so why would they bother entering? If you make a consumer work too hard for you they give up really quickly.
6. Manage winners' expectations
Although many prize-winners will be elated to have won, some winners may be impossible to please. This is where the terms and conditions can help. Terms and conditions should include a clause that refers to any changes to the prize not being permitted unless the promoter gives consent and it is in writing and agreed by both parties. Remember, not transferable or exchangeable for cash means exactly that.
7. Promote the promotion
The best promotion in the world won't get any entries if people don't know about it. If it is not on pack and there is no communication in store, think about other opportunities to promote, such as consumer magazines – the supermarket ones are good – and online publications, but be specific about which ones you are targeting. Also use social media channels to help generate word of mouth and drive people in-store.
And the last word.
8. Promotions on social media
Promotions on Facebook are governed by very strict Facebook rules. Make sure you are familiar with them before running your promotion. You also need to make sure that you include promotional mandatories (open and close dates, draw dates, permits, etc.) on your materials.
Check your comments regularly. I have recently seen some unsavoury comments relating to voting and 'Like Me' competitions on some client sites. Be sure to monitor traffic. I can't stress this enough, especially due to laws that have come in recently relating to corporate Facebook pages, and have a strategy to deal with anything that arises.
Promotions can be very successful if conducted with all the right elements. There are specialised agencies that work in this field and it is best to engage them early in the process so they can assist you in the strategy, planning and implementation stages. This, along with following the key steps covered, will ensure that you reap the benefits that successful consumer promotions can bring.