The search marketers' 10-minute optimisation guide for the holidays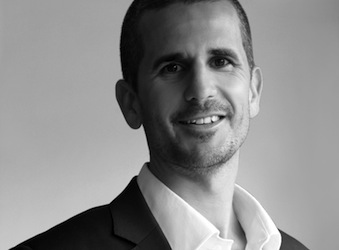 The holiday shopping season has always been the most profitable time of the year for online retailers. Search, display, social and mobile have shown tremendous growth year over year and continue to be vital programs for acquiring more revenue during the holiday season. In fact, consumers spent approximately $42.3 billion online in November and December 2012, representing an increase of 14% over 2011.
Though the overall picture shows continued growth in holiday spending, advertisers must once again capitalise on the critical dates that drive the most traffic and revenue. Capitalising on these short windows of opportunity requires a planned approach with the flexibility to adapt to changing conditions. Today we will review the critical dates for the 2013 holiday season and discuss four tips for maximising paid search revenue.
Key dates for your campaign calendar
Is pre-Christmas the biggest online shopping time of the season? What about Boxing Day? In order to successfully maximise revenue during the holiday season, search marketers must prepare for the drastic fluctuations in search behaviour. To better understand the key dates and trends, we examined how retail search activity changed throughout November and December.
The weeks between late November and early December in 2012 drove some of the highest search activity during the holiday season. Spend soared 43% and cost-per-click (CPC) increased
20% over these five days compared to 2011, and it is likely search marketers will see a similar pattern emerge in 2013. To help prepare for this, we have highlighted the critical dates below:
Early shopping: December stands as the strongest month during the holiday season, it will continue to represent a critical time period for retailers to engage and convert shoppers turning out early for "site-busting" deals and promotions.
Last minute shopping: Expect mid-December to continue to drive a significant share of clicks and revenue during this holiday season, especially Sundays. In 2012, and similarly in 2011, retail search interest peaked on Sundays. The only exception was the Saturday before Christmas, which saw more search activity than Sunday. Ensure that budgets and bids are adjusted correctly to account for this behaviour.
Boxing Day sales: Boxing Day and the days following it continues to drive significant click volume with impressive revenue per click (RPC). Undoubtedly, Boxing Day will represent a significant share of online revenue for retailers this year.
Four tips for holiday preparedness
To help prioritise online marketing strategies for the upcoming holiday season, Marin Software evaluated four best practices across its client base and highlighted them below:
1. Prepare campaigns in advance
Once the holiday season begins, search marketers have little time to launch new campaigns. In advance of the holidays, be sure to build out the campaigns that align with your promotional calendars, and leverage proven creative text combined with engaging promotional offers. Avoid editorial review and manually pushing critical campaigns by creating and scheduling your programs to launch automatically in advance.
2. Set appropriate budgets
CPCs will inevitably increase in November and December. As a result, be sure to adjust campaign daily budgets to accommodate this expected increase in spend. Revisit your 2012 budgets to determine a starting point for your 2013 daily budgets. If you expect any campaigns to be 'limited by budget', be sure to day-part or change the campaign's delivery method from 'Accelerated' to 'Standard'. Ensuring ad delivery during top converting days and checking that budgets are not exhausted early in the day are effective techniques for maximising a limited budget.
3. Establish a mobile strategy
Shoppers are increasingly using mobile phones and tablets to find deals and compare prices on-the-go during the holiday season. To engage these shoppers and increase traffic and conversions, increase mobile bids to ensure ads are delivered within the top positions. Also, include call and location extensions to quickly connect with on-the-go shoppers or point them to the nearest store location.
4. Deploy shopping ads
Google Product Listing Ads (PLAs) and Bing Product Ads, currently in closed beta, provide a richer and more engaging search experience for customers by delivering relevant ads that include product details, images, and price information. On Google, PLAs not only outperform standard text ads in click-through rate, but they also cost less per click. This win-win situation for advertisers represents one of the most significant revenue opportunities for retailers during the holiday season. In July, many advertisers were allocating as much as 50% of their paid search budget towards PLAs, and we expect this share to increase heading into November and December.
And here we go
The 2013 shopping season is just around the corner and consumers have already started shopping! Through there is still time for last minute adjustments, retailers should have their holiday strategies locked down. Be sure to mark the critical dates, establish and revisit daily budgets, schedule and monitor promotional creative, and set up recurring reports for analysis. As always, remaining flexible and adjusting to changes in the search landscape will be critical to holiday success. Good luck and happy holidays!