Media Monday: a wrap of Australian media fodder in one article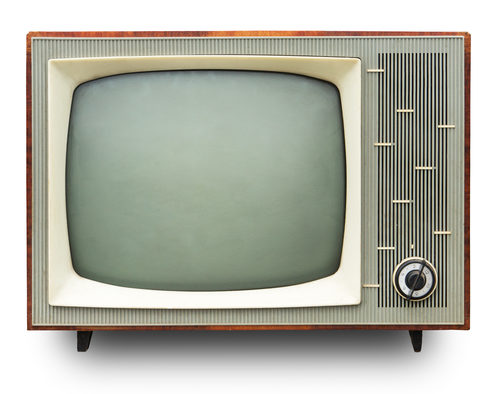 It appears I have chosen a good moment to commence a weekly column centred around the goings on of the Australian media industry thanks to every radio DJ, television personality and music star playing a fun game of career musical chairs.
Let's start from the start shall we? The Australian radio industry has gone into topsy turvy overdrive with majority of the breakfast radio hosts moving out and causing havoc with every other radio show in the county (the replacements have to come from somewhere).
Nova's Dave 'Hughsey' Hughes and Kate Langbroek were the first to announce their retirement after 12 years in the breakfast slot, they will be replaced by Tommy Little and Meshel Laurie. Laurie's move to breakfast means she will no longer be hosting Nova's national drive show with Tim Blackwell and Marty Sheargold and will be replaced by Home and Away veteran Kate Ritchie.
Langbroek will be writing a weekly column for News Corp's Sunday Style called 'Yolo' (you only live once) sharing her "witty and whimsical take on the world".
2dayFM Melbourne breakfast hosts Matt Tilley and Jo Stanley were the next cab off the rank relinquishing their breakfast gig after 10 years. They will be replaced by Fifi Box and Dave Thornton. The announcement has also put a dent in 2day's drive show that was co-hosted by Box and Jules Lund. Box's replacement has yet to be announced.
In Sydney and the legions of people who are generally less than impressed with the often controversial 'douchbaggery' conducted by the self-styled 'King Kyle' had to pack up their party hats before they could take a sip of their first celebratory drink after the news that Kyle Sandilands and Jackie O were leaving Southern Cross Austereo only to announce days later that they will be making a move to competitor Australian Radio Network (ARN). ARN's national content director, Duncan Campbell said the pair would be part of a "new, energetic and entertaining station next year".
The ABC's Triple J will also farewell one half of their breakfast team, announcing that Tom Ballard will not be returning for 2014. His co-host Alex Dyson will stay on as host but a replacement has yet to be announced.
Over to TV land and Grant Denyer is jumping ship off what some are perceiving to be the sinking Network Seven game show, Million Dollar Minute. Denyer left his previous gig as Sunrise's weather guy for the hosting role only two months ago and is citing needing more time with his family as his reason for leaving.
The Daily Mail will launch in Australia in 2014 in a joint venture with Mi9. The British tabloid will offer an online only publication, with no pay-walls in sight, and will be hiring an editorial staff of around 50.
After shaking off the fact that we were neither nominated nor invited here at Marketing, Joanne McCarthy was awarded the 2013 Gold Walkely for her persistent efforts reporting on the sexual abuse of children in New South Wales. Other winners included Caroline Jones for her outstanding contribution to the industry and the Guardian news service for its multimedia storytelling. Fairfax took home a small wheelbarrow full of trophies for numerous stories and journalistic related activities.
Over to music land and the Australian ARIA Music Awards took place last night in Sydney which saw the usual Australian Idol alumni gather together to exchange very pointy and dangerous looking awards to each other for their musical efforts.
Australian artist Flume (who is only 22 years of age) basically won everything, including Breakthrough Artist and Best Male Artist. He said of his win: "Do you know the really coolest thing about winning this is? I'm a producer, I don't even sing."