The six-step roadmap to building a solid content marketing skill set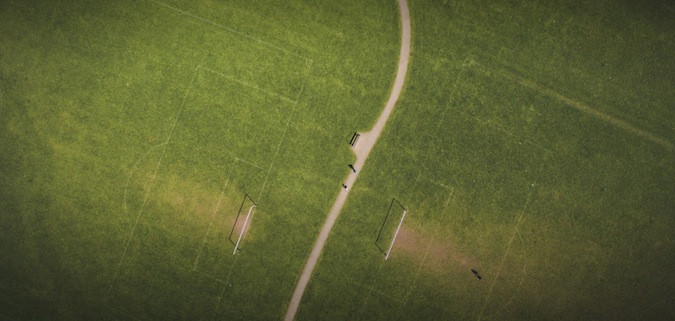 Marketing managers that want to make the shift from traditional marketing to content marketing must be ready for a new discipline that will change their conventional thinking and mindset. 
_
* Sponsored content: This article was published on behalf of Marketing supporter Connect Events to promote its one-day intensive content marketing course being held in Sydney, Melbourne and Brisbane in October. Find out more »
_
Traditional marketing is shifting and evolving. People don't want advertising when making purchasing decisions, they want valuable information. At other times, they want to be entertained. It's content that spreads via social networks. It's content that people desire and seek out, and it's great content that Google wants to rank well in the search results so those people can find your business.
Content marketing is being used by 86% of businesses today. But effective content marketing? Less so. Effective content marketing is the key to attract and retain customers through compelling, multi-channel storytelling. However, less than a third of marketers actually have a documented content strategy and only 55% of marketers know what content marketing success or effectiveness looks like.
This course is designed to give marketing managers the practical tools and building blocks to launch a successful content marketing plan.
1. Getting started: Content Marketing 101
The world of marketing is changing, prepare to throw away old habits and make way for new ones,
learn the value of content, what it is, how it works, who does it well and who doesn't,
know that investing in content marketing is a medium to long term strategy,
determine where content marketing sits with the overall brand approach and marketing strategy, and
use what you're currently doing to start the journey without breaking the bank.
2. Plan: build the fundamentals of your content marketing plan
Determine what success will look like as early as possible, ensure that you identify your target, the brand attitudes you want to express and the tone your content marketing will take,
learn to write a clear statement about how and why your content is going to deliver value to your audience, and
set your budget to deliver the strategy.
3. Audience: understand your core audience
Map your customers path to purchase to help you understand where your customers spend time, what sites they visit and what they are trying to achieve,
look at your website analytics, digest the data on segmentation, search for and examine market research that already exists and do desktop research to fill gaps in your knowledge,
understand your audience's mobile habits so you can determine which social platforms are better than others,
talk to your customers to understand their problems and issues, and
build a set of personas that will act as a guiding light in your strategic process.
4. Content production: tell your brand story
To plan your content, think about what you are going to write, how it should sound, what images you'll use, whether you will need video, how often you will publish and through what channels the content will be published through,
map out the content you have decided to create, plot it on a calendar and get ready to start publishing, and
write unique content and use best practice methodology.
5. Channels: determine your distribution channels
Be efficient by learning how to slice and dice the same content in different ways,
balance between understanding your audience and understanding your medium,
know the importance of content shifting between platforms and how this impacts your message,
learn how to use social media effectively, how to plan it and develop a system to power your social media activities from organic to promoted content, and
determine the right format, length, right tone, right contributors that already work to develop a holistic view of the whole process.
6. Measurement: prove the effectiveness of your program
Map out how content is converting into brand equity, leads or sales, and
find the tools that let you measure the engagement and conversion rates of your content that align with your core objectives.
_
* Sponsored content: This article was published on behalf of Marketing supporter Connect Development to promote its one-day intensive content marketing course being held in Sydney, Melbourne and Brisbane in October.