The ups and downs of programmatic channels and formats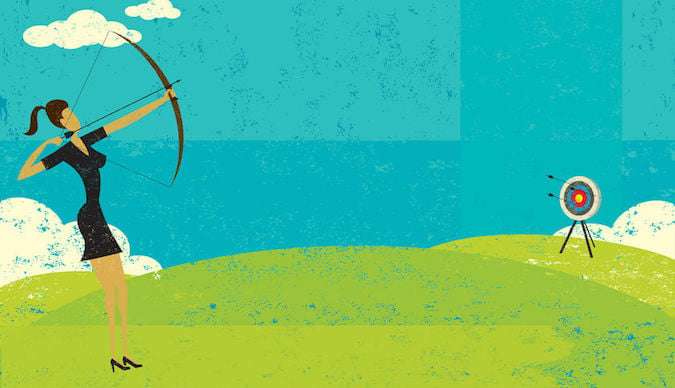 Here's Marketing's definitive guides to programmatic advertising across the major media channels and formats.
This article originally appeared in The Adtech Issue, our recent special edition of Marketing mag. New issue out now »
The separation between online advertising channels has made it difficult to activate tightly integrated multichannel campaigns, with duplication between desktop and mobile devices a key pain point. But things are changing. The industry has come together to develop a standard: Digital Audience Ratings (Monthly), the measurement standard commissioned from Nielsen by IAB Australia, marks the first step towards reliable cross-screen trading. But don't take a breath yet: the welcoming of additional channels such as TV, radio, outdoor and even print into the programmatic fold means things are just getting interesting.
Display
What is there to say about display advertising? It's the most familiar, the oldest and the least sexy advertising format in the marketing universe, yet it's still around. The perennial staple has become richer, bigger, even better looking and it's still growing. In the US alone, eMarketer predicts US$27.47 billion will be spent on programmatic display ads in 2017 – almost three times as much as in 2014. Bear in mind that programmatic is growing as a proportion of total display advertising, from 49% to 72% in the same period.
But for how long? Desktop display accounts for around 44% of all global programmatic buys. It is projected to drop to 16% by 2020, according to Magna's 2016 'Programmatic Growth Report'. The advertisers Marketing spoke to for this issue all indicated that their use of display, especially desktop, would remain steady or decrease in its use.
Some premium brands are doing less and less display across all channels: desktop, mobile web and mobile app.
Wherever it bottoms out, display seems to be finding its place as video and other formats find theirs. One trend taking place in programmatic that equally applies to display is its use as a branding tool. Technology analyst firm Forrester says its time to rethink brand advertising beyond mass audiences.
In an opinion piece for Marketing, Forrester's Samantha Merlivat writes that some marketers are yet to realise that programmatic is no longer just about cheap impressions and remnant inventory. In fact, programmatic buying is particularly useful considering that brand storytelling takes place across channels. "The customer life cycle is evolutive," says Merlivat. "Consumers build an understanding of the brand through interactions and exposure across a number of touch points… Marketers must sequence marketing and advertising messages to build a consistent story and value proposition across channels."
Online display is not a 'bottom of the funnel' tactic, Merlivat argues: "It can serve more purposes than direct response and should be measured by signals other than clicks."
Where brand advertising has typically been about scale and mass appeal, programmatic display lets marketers leverage what they already know about their customers to serve various consumer groups more timely, relevant and contextual messages.
And with private marketplaces, brand safety and improved detection of viewability and fraud, programmatic display's days in the bargain bin are largely behind it. For example, Nine trades 80% of its digital inventory programmatically, and it's a top-tier premium publisher.
"Brands like L'Oréal use programmatic buying to target and address consumers more strategically through their entire path to purchase," says Merlivat, "from discovery to exploration, through to the purchase and beyond, using insights acquired through programmatic campaigns to refine messaging in other channels."
* * *
Video
Online video has been the big gainer in recent years. As the discipline matures, legacy formats are slowly phasing out. And video, which mainly means pre-roll thus far, has been embraced more readily as a brand advertising format.
Desktop display inventory may represent the majority of programmatically traded advertising today, but by 2019 over half of all spend will be on video, according to Magna Global's 'Programmatic Intelligence Report'.
The same report says that, globally, desktop video will rise from an 18% proportion of programmatic spend to 27%. At the same time, mobile video spend will rise from 8% to 28%. Interestingly, when asked, Australian marketers show little indication of increasing video advertising budgets in the grand scheme of all digital marketing activity.
According to an Econsultancy report, video is included among the channels that are not yet established in
the marketers' toolkit, yet clearly adopted by consumers. Video (along with mobile) ranks outside the top 10 for proportion of digital budget anticipated to be spent when paid search, content marketing, lead generation and email are factored in ('Marketing Budgets 2016' by Econsultancy in association with Oracle Marketing Cloud). Perhaps those ahead of the times now balance out those behind.
But narrowing in on advertising, we're seeing some major similarities for video advertising compared to display a couple of years ago, when the inventory available in video ad exchanges was seen as low quality and 'remnant'. But it's now possible to buy all types of inventory, including premium, through programmatic channels. Recent developments in programmatic direct, private marketplaces and curated marketplaces are making more premium placements available every day.
–
Related: SpotX's Chris Blok on curated marketplaces »
–
As SpotX's Chris Blok writes for Marketing, the programmatic video ecosystem is still built around relationships. "In many cases, DSPs (demand side platforms), ad networks and SSPs (supply side platforms) have replaced people as the middleman," he says.
"They exist to automate the relationship between advertiser and publisher, and bring them together for the mutual benefit of both sides. But they're merely pieces of technology and should not replace direct human relationships. Direct buys, private marketplaces and curated marketplaces all need strong relationships in order to maximise value for both parties.
"While marketers need not become specialised ad traders, they need the knowledge and understanding of programmatic in order to ask the right questions of their partners. To maximise the power of video, programmatic needs to be an integrated part of your brand's strategy."
To illustrate how video is converging at the same time as the mobile trend, consider this forecast from Magna: mobile video will see an 80% CAGR (compound annual growth rate) between 2014 and 2019 – a spend increase of 20 times. Meanwhile, desktop video's CAGR over the same period is forecast to be 46%, mobile display 40% and desktop display only 8%.
By comparison, non- programmatic spend in video (and display) is barely growing, meaning almost all growth is coming from programmatic trading methods.
* * *
Mobile
Mobile advertising is expected to account for 41% of online advertising by 2020 (PricewaterhouseCoopers' 'Australian Entertainment and Media Outlook 2016-2020').
In programmatic specifically, mobile spend will grow to 72% of total programmatic spend (display and video) in Australia by 2019 (Magna Global 'Programmatic Forecast September 2015'). We're including mobile as a separate section here despite, on the surface, running the same types of advertising mentioned elsewhere – display, video, native – for a number of reasons.
First, it's an unavoidable fact that Australian internet users now spend more time on their smartphones than any other device (45%). Desktop has dropped to 37% and tablet sits at 18%. But where mobile dwarfs all else for total time spent and sheer number of sessions, desktop browsing still comes out on top when we look at average time per session.
The data in the previous paragraph is from 'Nielsen Mobile Ratings' from September 2015. What's happened since then is that mobile has been rolled into Digital Audience Ratings (Monthly), the measurement standard commissioned by IAB Australia, marking the first step towards cross-screen trading.
Second, programmatic on mobile device formats is at a significantly different level of maturity than desktop – the rule of thumb in the industry being around two years. The industry expects mobile's evolution to be similar to that of desktop, in that buying is moving from direct sales being the only way to buy inventory, to ad networks, to programmatic buying through exchanges, to the use of dedicated DSPs to handle buying from those marketplaces and direct from premium publishers' SSPs.
Third, the data available for mobile and the marketplaces where inventory is bought has unique advantages and distinct players. The unique data advantage is usable location data at a much more granular level than city or country. This is one major reason why specialist ad networks, exchanges and third-party data providers are still a growing entity.
Brands with their own location- based first-party data, such as retailers, are also tapping into the growth of offerings in the 'on-site' analytics space. Bluetooth Beacons are popping up across Australia, while companies such as Buzd Analytics and Philips are working with retailers to install various technologies that bring web-like analytics to physical stores.
With physical environments increasingly breaking out in rashes of this kind of connected devices, the potential for location-based advertising is predictably ever more granular, down to centimetre resolution in the not to distant future.
And, the final reason to think of mobile differently to desktop is that its role in a campaign is distinct from other channels, and should be used as a complementary medium for best results.
* * *
Native and social
In marketing, there are two types of 'native advertising' commonly referred to. One is paid content (aka sponsored content, advertorial, partner content) – an article on a website or in print that's paid for by an advertiser.
But the 'native advertising' that's of interest in the context of programmatic is slightly different*. Like the former, it's designed to blend into a publisher's website. The most prevalent for most readers will be 'sponsored posts' on Facebook, where the ad unit is a box with a headline, image and sometimes a short description inviting readers to click through and read more.
The same can be seen on publisher sites. Almost universally they're labelled with 'sponsored', 'advertisement' or the like, albeit discreetly. They also may be referred to as 'in feed', as their differentiator is to flow naturally with other updates.
With the relatively recent advent of specialist SSPs for this type of native advertising, publishers can set the design of the native ads for their site to match their own look and feel. One such SSP is TripleLift, which powers native advertising across more than 600 publishers.
With a DSP that supports native advertising, advertisers can run the same ad on multiple sites, but in each case what the user sees will look totally different. This is generally a separate feature to being able to run native ads on social networks.
As well as headline-and-image type units, video has become increasingly common on Facebook and Twitter, and more recently Snapchat.
Only a couple of DSPs can buy video inventory on all three, so ask the question if social video is relevant to your plans. Another good question to ask a DSP is whether native advertising has the same capabilities in terms of viewability and targeting as with other formats. Business Insider forecasts that, in the US, spending on native display and video ads will reach $33 billion by 2020, up from $16 billion in 2016.
How should advertisers be using this format?
"Native is a good vehicle for awareness and direct response campaigns," says Boaz Ram, director of product at TubeMogul, a DSP that in September 2016 added functionality for the automated and data-driven buying of native ads on mobile and desktop. "It started out as a format for retargeting ads – big brands were hesitant. But then we saw the dollars start to shift."
Although, as Ram points out, the line between direct response and brand advertising is blurring. Note: non-native advertising on social networks, such as the right-hand bar on Facebook, can be thought of more like display because it's not in the stream of content. It accounts for a minority of advertising on Facebook.
* That is, except for very recent developments in the social influencer space. US company ROI Influencer Media is working with adtech players such as Rubicon Project, PubMatic, OpenX and DoubleClick Ad Exchange to make the process of engaging with social influencers and leveraging sponsored content created by them easier. Now, when buying programmatic advertising packages through participating platforms, bundles of influencers who have signed with ROI Influencer Media will appear as options for buyers. A CPM (cost per mille) model ensures brands are purchasing guaranteed viewable impressions, while the influencers will still be able to negotiate or reject campaigns.
* * *
Television
TV viewership is higher than ever. The average Australian watches around 85 hours and 12 minutes per month of 'TV'. But what is TV in 2017? That stat comes from OzTam, the official ratings provider of Australia's TV industry, which bases its ratings on linear, programmed TV, including free- to-air and Foxtel, including shows watched on catch-up within seven days of them airing.
It does not count on-demand streaming services such as Netflix and Stan, but fragmentation is still a major force due to the proliferation of second and third channels for each of the major TV networks, as well
as their online catch-up services.
It's on these catch-up services that programmatic advertising began and these are the only places where real-time bidding comes into play due to the on-demand, user-by-user internet delivery.
At the same time that traditional TV content is heading into on-demand environments, programmatic methods of buying ads are coming to live broadcast TV. The key difference is that ads won't be served in real time. Instead, it's about automating parts of a week- long manual process. Nine announced in November 2016 that it is building a platform to allow programmatic trading of TV ads.
The new advertising platform, 9Galaxy, is aimed at making TV buying easier, while new data initiatives will provide more clarity to advertisers around the delivery of audiences. The media company is partnering with Australia-based Landsberry and James and global technology platform Landmark to supply individual components of 9Galaxy, which is due to go live in February 2017.
Michael Stephenson, chief sales officer at Nine, says he expects more than half of Nine's TV inventory will be traded programmatically by mid-2017. Nine is also upping its game in terms of the data richness of its offering, investing in creating new audience forecasting technology to more accurately forecast future ratings delivery, aiming to give greater assurances to advertisers.
From the sell side to the buy side, vendors are investing in programmatic TV. Progress on the buy-side is driven by the fact it's becoming increasingly difficult for advertisers to deliver audiences effectively on television. Even though television viewership continues to rise, the audience is fragmented across a bigger pool of inventory. And fragmentation is occurring in platforms, as well as content.
Adding to the difficulty in achieving reach is that the heaviest 20% of TV users account for a far greater percentage of TV consumed than they did in the past, so advertising dollars don't go as far.
Greg Collison, VP of product at TubeMogul, says he's excited about the future of TV. "Traditional television planning still has a place," he says. "It's still incredibly effective at driving mass reach early on in a campaign. We don't think it goes away, we just think the data tells us that there is an inflection point past which if you continue to spend money against those traditional planning tactics, your cost to find new reach skyrockets."
The value proposition of programmatic TV is not to replace your base TV plan, but to deliver incremental reach more efficiently than investing further into a base TV plan. But where technology is automating the boring manual tasks of ad trafficking, some parts of television advertising won't change. Upfronts, for example, aren't going anywhere. "They're still a unique opportunity to do some really important things like secure scarce, must-have inventory," Collison says.
"They also create a lot of interesting conversations around sponsorship, brand integration and content." In light of this, TubeMogul is working on incorporating TV investments made outside of its platform into its DSP, to give a single view for planning and reporting.
* * *
Radio (and streaming audio)
If stacked, the paperwork generated between radio stations and agencies across Australia each year would reach 170 metres high, as tall as the Australia Square Tower in the Sydney CBD.
That's the visualisation provided by AudioNET, the industry partner appointed by Commercial Radio Australia (CRA) to automate the radio buying process and deliver a fully operational, all of industry automated holdings system. The CRA Automation and Programmatic Committee, established late in 2015 and chaired by NOVA Entertainment chief executive officer, Cathy O'Connor, selected AudioNET to create automated holding software that will allow agencies to interact with the traffic management systems of all radio stations.
The Committee selected a system that will fulfil the needs of all 261 CRA member stations and a technology that can integrate with pre-existing traffic and yield management systems.
CRA is claiming an Australian first with the system, saying it will be the first fully operational common automated holdings system to operate across an entire media industry in Australia. The out-of-home media industry is the nearest competition for that crown, beginning its tender process in mid-2015.
CRA says the software for its platform has been developed and that testing between agencies and stations will take place in the first quarter of 2017. It says the target is to have the system operational across the entire industry by the third quarter of 2017.
And it seems NOVA has been busy. As we go to print with this issue, audio industry tech provider Triton Digital is announcing that NOVA Entertainment has joined a2x, the programmatic audio advertising exchange that launched in Australia in June 2015.
Advertisers can now purchase inventory from NOVA Entertainment's network alongside other audio publishers in the exchange, including the Macquarie Radio Network and Southern Cross Austereo. Several of the Australian advertisers Marketing spoke to for this issue that hadn't yet bought radio programmatically indicated they'd be looking at programmatic radio in 2017.
Others mentioned they had more experience with streaming audio services, which is where programmatic audio can get into real-time bidding territory, Spotify announced the launch of private marketplaces in July 2016. The global move enabled programmatic buying across its audio ads – or more than 70 million Spotify Free users – by partnering with AppNexus, Rubicon Project and The Trade Desk.
Advertisers can target audiences by age, gender, genre and playlists. The programmatic audio offering adds to Spotify's existing display and video inventory, which, Spotify claims, boasts viewability as high as 95%.
* * *
Out-of-home
Of all the so-called 'traditional' advertising media, out-of-home has enjoyed the most consistent growth over the last few years, in both ad spend and audience. The industry is seeking to capitalise on its successful pivot towards digital and location-based interactivity by creating a world-first platform for trading inventory programmatically.
Almost a year after seeking expressions of interest, the Outdoor Media Association (OMA) announced in March 2016 it had invited eight parties to respond to its request for proposal (RfP) to build the Australian out-of- home media industry's automated transaction platform (ATP).
Such a platform, although ambitious, would be a world first in its all-of-industry scope. "We are embarking on this ambitious world first with unanimous industry support and obvious interest from home and abroad," says Grant Guesdon, chief architect of the project and general manager of MOVE (Measure of Outdoor Visibility and Exposure, the industry's standardised measurement system).
"We learned a lot from building our audience measurement system MOVE, and the ATP will build on this success.
"We want to make the transactions of briefing, proposal evaluation, booking and billing OOH as seamless and easy as possible, with credible data included that helps agencies and clients better utilise the benefits of our channel," Guesdon says.
Programmatic out-of-home first appeared on the radar as far back as 2010 when, in the US, inventory started being aggregated in a sort of proto-programmatic sense. But in Australia, OMA was not the first to make moves into digital-like outdoor buying experiences. Digital out-of-home (DOOH) advertising exchange Site Tour tied up with DSP TubeMogul in May 2015, spearheaded by IPG Mediabrand's trading desk Cadreon, allowing planning of video advertising across screens – including DOOH – from a single piece of software. Site Tour's 100,000-plus sites across Australia include Adshel, Westfield BrandSpace and JCDecaux, and advertisers can target based on format, location and day part.
Also in the mix is technology developed by Val Morgan Outdoor (VMO). Called DART (Digital Outdoor Audience in Real Time), tiny scanners on screens in the VMO 'Shop' network (which, with programmatic buying enabled, is now more like a private marketplace of inventory in shopping centres and at petrol pumps) anonymously track those viewing content.
The images are processed using facial recognition software that analyses those viewing by their age, gender, facial expression and level of engagement. Reports are provided weekly, giving clients the ability to review campaign performance and make changes. Acronym aside, it's not quite real time, but a significant improvement. (It's also a far cry from real-time bidding, but the out-of-home space is in essence a one-to-many medium, a fact that's difficult to imagine changing any time soon.)
Whatever happens after OMA's industry-wide offering launches, the typical months of planning and weeks of waiting for reporting are being broken down from all angles, bringing the benefits that have become apparent in online advertising to DOOH. Several of the Australian advertisers Marketing spoke to for this issue indicated they'd be looking at programmatic OOH in 2017.
* * *
Print
Print? Yes, print. Maybe. Since Time Inc, one of the largest magazine publishers in the world, announced in early 2015 that it would begin selling print advertising programmatically, programmatic print has remained an enigma.
US retailer Target was the first brand to give it a go, buying ads, via its agency, in People, Entertainment Weekly, Time and Sports Illustrated.
"Our overall strategy is to use automated marketplaces as a way to alleviate some of the work we have humans doing, so they can do more custom content integrations," Kristi Argyilan, Target's senior VP of media and guest engagement said at the time.
Adtech firm MediaMath helped develop Time Inc's platform, which is almost identical to its digital sell- side platform. By mid 2015, it had gained traction more quickly than expected. Time Inc had doubled the number of segments on offer and reported more than US$1 million in revenue. Agencies applauded the move, but noted it didn't overcome all of print's perceived flaws.
And programmatic print is an idea causing even more consternation to publishing execs than when it started taking over online – and that took years to overcome.
Publishing Exec said Time Inc's platform can hardly be called programmatic, but acknowledged it's a more streamlined process for buyers. The arguments are the same as they were for digital programmatic early on: it's an easy way to get cheap rates.
Andy Blau, senior VP and group general manager of ad sales at Time Inc, dismissed this idea. Time Inc was one of many 'premium' publishers to create a private advertising exchange to address the devaluing of online advertising inventory. Blau says buyers like the ease of use, and being able to connect their own data to better target ads. That capability has so far not been available for print, but Blau expects that to change.
In the US, at least one print specialist ad exchange has emerged. Adstrix boasts more than 3500 publications,
a combined circulation of 80 million and 120 million readers. Its method of bridging the measurement gap is to insert, for every single ad printed, dynamically generated virtual telephone numbers, 'keyword text interactions', landing pages and download tracking.
Our scales aren't quite up to the US, so when, or if, programmatic print will hit Australia remains to be seen.
None of the brands we spoke to for this issue said they had any experience or intention to buy print programmatically.
* * *