This is one trophy you don't want to win: Australian PR Disaster Awards 2013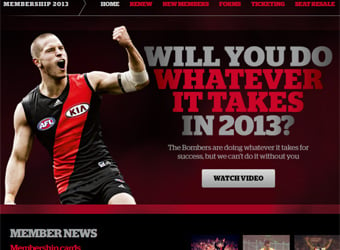 What a year it was for PR blunders. While the thought makes any marketing or comms pro cringe, one person who isn't complaining is Gerry McCusker, owner of the 'PR Disasters' website. It has just announced the 'winners' of its annual Australian PR Disaster Awards (now in its eighth year). And there was plenty to choose from.
The winners are assessed on PR problems in both traditional and online media, including social media spaces. To qualify as a PR disaster, the incident must result in sustained, negative media coverage for the brand, business or person at the centre of the story.
McCusker writes, "The ways that some brands and governments handle PR issues often actually makes their image problems worse. Trying to manipulate and 'spin' rather than talk straight still seems popular, yet can make the issue hang around longer."
Here are Australia's Top 10 PR Disasters of 2013:
1. Essendon supplements scandal – under the direction of controversial sports scientist Stephen Dank, the Bombers were found to have been operating an experimental – possibly illegal – performance supplements programme.
2. Drugs in sport – A year long Australian Crime Commission investigation found widespread drug use in Australian professional sport, with criminal networks being actively involved. At publication, one former ASADA expert dubbed it the "blackest day in Australian sport."
3. Indonesian relations – Australia's 'SBY' presidential phone-tapping scandal escalated with Tony Abbott's reticence to apologise and Indonesia reactively downgrading the relationship between the two countries and withdrawing co-operation on people smuggling operations.
4. Waterhouse/Singleton spat – Businessman John Singleton sacked trainer Gai Waterhouse following a clash on live television. After "Singo" claimed skullduggery over the fitness of his beloved horse 'More Joyous', a Racing NSW inquiry fined Singleton and saw trainer Gai Waterhouse charged on two counts relating to reporting and record-keeping.
5. Media regulation reform – Communications Minister Stephen Conroy was assailed by many sections of the media over his proposed News Media reforms. Many outlets railed at the mooted, binding, self-regulation scheme that also sought to remove a news organisation's exemption from some provisions of the Privacy Act.
6. Mining tax repeal – The Abbott government started to repeal Labor's controversial Minerals Resource Rent Tax from July 2014; by pitching how it would impact on families and small business, major – and conflicting – media coverage for this new policy was secured.
7. Craig Thomson expenses – The saga of allegedly using Health Service Union credit cards to pay for porn and prostitutes rumbled on, revealing avaricious appetites for raunchy films, sexual services, ciggies and cross-country flights and expenses.
8. Collingwood Football Club Adam Goodes scandal – When a young Collingwood fan sledged Adam Goodes with an ape slur, the media meltdown was compounded when Collingwood President Eddie Maguire jokingly alluded to Goodes' ability to publicise the in-town musical 'King Kong'.
9. Royal Commission into child sexual abuse – As the 2012-established commission researched, interviewed, questioned and challenged institutional representatives from education, religion, sports and state interests, claims of abuser protection and failure to stop the abuse provided media flak for churches and their office bearers.
10. Politician expenses – Not long into office, Tony Abbott encountered his first scandal over his and other politicians' misuse of entitlements. With four cabinet members – plus the PM – having to repay money for faulty expense claims, the furore also targeted Labor pollies similarly loose with their expense accuracy.