This Sydney monument is wearing a giant pink condom for a week to promote safe sex
Sydney's Hyde Part Obelisk is donning a giant pink dinger for the next week as part of a HIV prevention campaign for ACON, aiming to boost awareness of the disease among gay men.
Experiential agency Revolution 360 is responsible for sheathing the heritage-listed monument with the 18 metre hot pink condom at the corner of Elizabeth and Bathurst Streets in the CBD.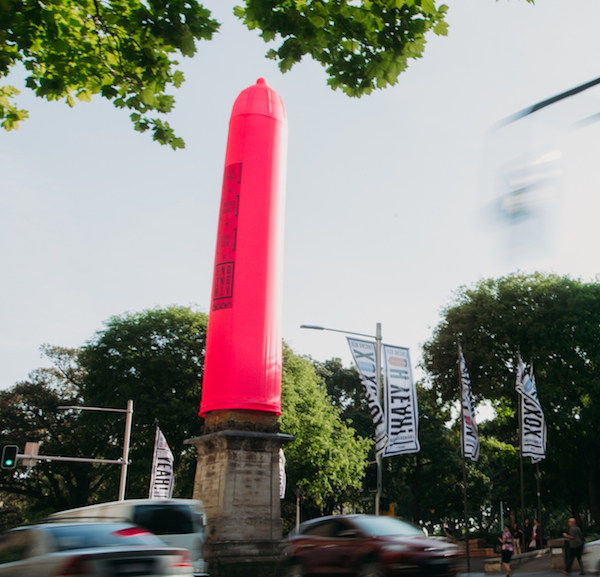 Safe sex ambassadors are handing out free condoms and safe sex information to passers-by until Wednesday.
ACON is describing the installation as 'the climax' of its 'I'm On' safe sex education campaign, which has also included advertising in mainstream and gay-focused media and social media.
The organisation's goal is to end HIV transmission in NSW by 2020.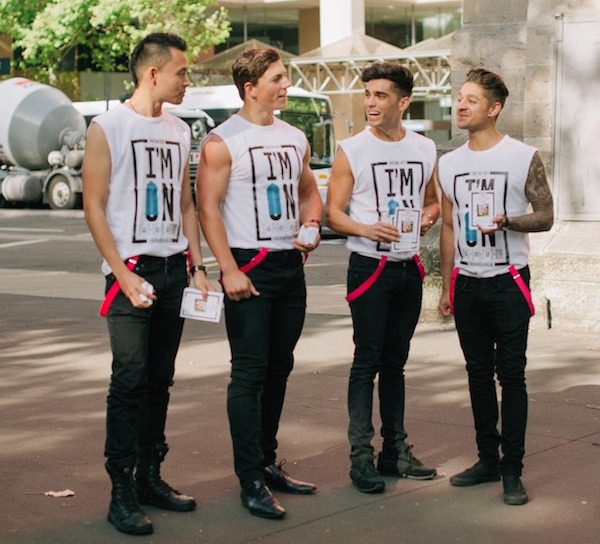 Revolution 360 sales manager Michael Fishwick said the giant condom installation was inspired by guerrilla activity in Paris.
"Working closely with ACON we wanted to deliver this positive but serious message with a touch of humour and humanity, to create interest, intrigue and talkability.
Condoms are still the most effective way of protecting against HIV despite the development of new drugs, ACON CEO Nicolas Parkhill explained.
"The need for gay men to 'stay safe' by using condoms is at the core of NSW's strategy for eliminating HIV transmission by the end of the decade. We won't be able to achieve this goal unless gay men use condoms when they're having high-risk sex with casual partners, particularly in situations where a partner's HIV status isn't known – it's that simple."