Top10 branded iPhone apps
The days of brand apps for the sake of brand apps were thankfully short-lived. Today, the best branded mobile apps don't even feel like advertising. It's a simple extension of the 'content is king' mantra for digital marketing, although simple doesn't mean easy or cheap. Get it right, however, and watch your audience's engagement levels skyrocket.
In this edition of Marketing's Top10, we look at ten of the best iPhone apps created for brands, to give you a snapshot of what makes a great one.
But first, some rules: To qualify, an app must be completely free – free to buy, with no in-app purchases. It must also add value in itself. That is, it cannot simply be a mobile optimised version of something already in place online, or just a digital version of a catalogue.
So, in no particular order, here they are:
Lol-a-coaster is a game where players race Chupa Chuck around a rollercoaster track, collecting Chupa Chups on the way to speed up and get the best time. Plenty of brands create game apps, but Lol-a-coaster takes it a step further by actually being fun to play.
On a related note, when the mascot for a candy on a stick bests Chuck Norris in a fan-generated video, you know you have a winner on your hands.
CardMunch – Business Card Reader by LinkedIn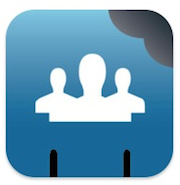 LinkedIn's iPhone app delivers an arguably better experience than the professional social network's website, but the functionality is still the same (and the lack of an iPad version is sorely lacking). Enter CardMunch. The app lets you take a photo of a business card, which is then transcribed by a member of LinkedIn's team and returned as a text entry that can be saved to contacts.
My Kitchen Rules – The Official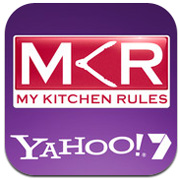 Social TV is the latest buzzword for the TV networks. The My Kitchen Rules app lets fans follow along with the show, cook recipes prepared by the contestants, access pre-prepared shopping lists, use a cooking timer and follow the latest news from the Channel 7 show.
New Zealand winery Brancott Estate have developed an app that lets users scan QR codes on product bottles to bring up food pairing tips and tasting notes.
Woolworths' app has been downloaded 1.5 million times since its launch in August last year, with uptake driven by significant investment made in traditional advertising to promote the app. The retailer also announced this week that an update to its app would allow customers to shop the aisles directly from their phone and have groceries delivered to their door. Competitor Cole's app has been less successful with less than 1 million downloads.
LEGO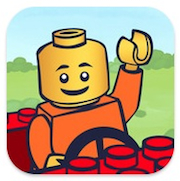 When it comes to branded apps, Lego is an over-achiever. The brand owns a number of apps from catalogue to gaming to lego building assistants, it has got all bases covered.
LEGO Ninjajo Spinjitzu Scavenger Hunt
SHILLINGTON Design Reference App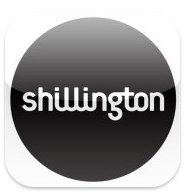 A must for every graphic design student and professional, international graphic design school Shillington's app contains a comprehensive library of design tips, from the anatomy of a typeface to definitions and keyboard shortcuts.
Commonwealth Bank's Property Guide app is a real game changer for the property sector, with the potential to transform how the market goes about property searches. Using augmented reality, the app allows users to walk the streets they're interested in buying in and use the phone's camera and GPS to bring up information on properties such as previous sale price, current listings and other sale information on the screen by pointing the phone at properties.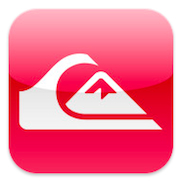 Quiksilver's app is a surfer's best friend with surfcams and weather information provided, and engagement with the brand's content through video from events and its 'QuikTV' content. Information on the nearest Quiksilver retail outlets provides the link through to sales.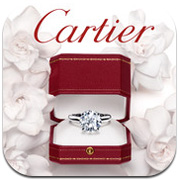 Jeweler Cartier is targeting brides-to-be with the release of its Cartier Bridal iPad and iPhone applications that allow consumers to search collections, find the nearest boutique and create their own ring. Not yet available in Australia, the app plays to the customisation trend which has grown strongly in fashion circles in recent times.