USA launches first ever global campaign to attract international tourists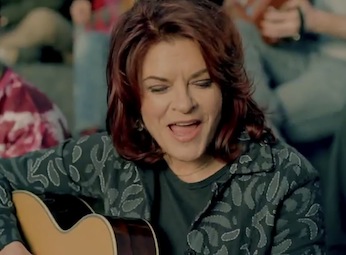 Following the rebranding of the Corporation for Travel Promotion into Brand USA and the launch of discoveramerica.com in November 2011, the tourism body has launched its first global marketing campaign in the hope of attracting overseas visitors to discover the United States of America.
The centrepiece of the campaign is a television commercial (view it below) featuring an original song by Rosanne Cash, daughter of American music legend Johnny Cash, entitled, 'Land of Dreams'. The advertisement is a montaged slice of Americana, showing diverse locations and experiences across America, from Cash performing the song under New York's Brooklyn Bridge, to the French Quarter in New Orleans, to the Redwoods of California.
The campaign's first wave will launch in the United Kingdom, Japan and Canada on 1 May, with a budget of US$12.3 million for the first three months, followed by a second wave into Brazil and South Korea.
A public-private partnership, Brand USA was a result of legislation passed in March 2010 aimed at increasing international tourism to the country, something that, incredibly, is a first: "Other countries around the world have prioritised tourism efforts for years, yet in the 236 years since the United States of America was founded, this country has never had a nationally coordinated effort dedicated to inviting travellers to come visit us," says Stephen J. Cloobeck, chairman, Brand USA.
The US Travel Association estimates that every overseas visitor to the country spends on average US$4000 per trip, and every 35 visitors creates a new job.
Brand USA chief executive Jim Evans says, "Our goal is nothing short of rekindling the world's love affair with the USA – the place, the spirit and the dream."
"So we asked ourselves, 'how can we best speak to multiple countries, across countless languages and cultures?' We found the answer lay in the only truly universal language: music."