Vodafone has hidden a vault full of smartphones somewhere in Australia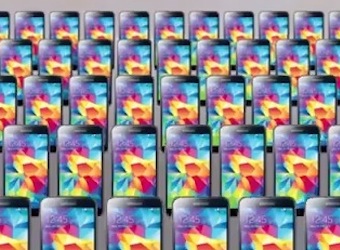 Vodafone's new nationwide social campaign #TheVault is has recruited 918 people to join its 'one-of-a-kind' national social competition that encourages people to channel their inner secret agent.
It's to celebrate the launch of the Galaxy S5 smartphone, with Vodafone and Samsung giving participating teams the opportunity to win 50 Samsung Galaxy S5s as part of #TheVault.
In a mystery location in Australia, a vault containing 50 Samsung Galaxy S5s awaits discovery. Over five weeks Vodafone and Samsung will release a series of clues online to reveal part of the weekly combination. From puzzles and riddles to codes and crosswords, participants must crack the weekly combination to proceed to the grand final.
Just five teams will go through to the Grand Final event on Sunday 6 July 2014 to compete for 50 new Samsung GalaxyS5 handsets. The team that wins the Grand Final event will win 50 Samsung Galaxy S5s.
Participants are encouraged to form teams to share knowledge and increase their potential to win. Participants can join an existing team, or start their own – with a maximum of 50 members. The larger the team, the greater the possibility of winning.
Kim Clarke, chief marketing officer at Vodafone, say, "We're so impressed by the Samsung Galaxy S5 that we want to give as many Australians the opportunity to experience the latest and greatest Galaxy smartphone on the superfast Vodafone 4G network.
"We're inviting people to be part of #TheVault – and potentially walk away with 50 GS5's."
Since launching last week, 918 people have registered.
http://youtu.be/MduNpeTNwYE