Wallace and Gromit the new faces of VisitEngland tourism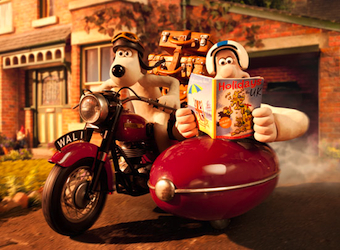 The new VisitEngland £4m (AU$5.9 million) tourism advertising campaign premiering next month will feature claymation icons Wallace and Gromit, and not humans Stephen Fry and Julie Walters.
The government-funded campaign, titled 'Great Adventure', aims to inspire Britons to book a holiday through their local travel agent.
Looking to promote domestic holiday packages around Britain, the campaign wants to keep its residents within the borders, and stop them from travelling abroad so much.
While UK tourism minister Hugh Robertson claimed that the first instalment of the 'Holidays At Home' featuring Fry and Walters generated £300m growth to the economy, the use of the iconic clay-animated Wallace and Gromit will hopefully take the awareness up a notch.
"Their ad will no doubt capture the imagination, encourage people to have a fresh look at what England as a holiday destination has to offer and boost domestic tourism further," says Robertson.
This is not the first time the pair has been used for advertising purposes, with Wallace and Gromit previously featuring in ads for a number of brands including Npower, Kingsmill and the National Trust.