What can Woods, Froome and Thurston teach us about branding?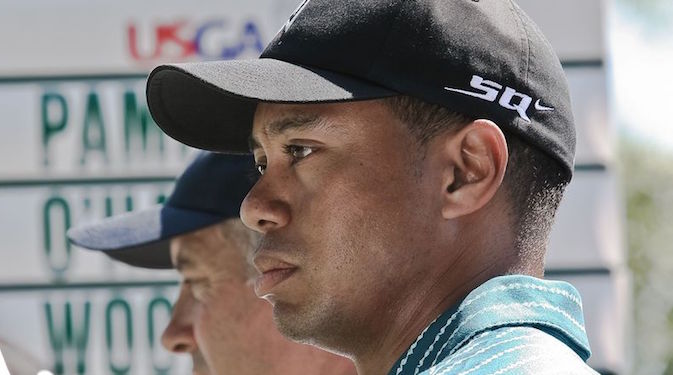 The effect of public persona on performance cuts both ways, says Matt Pike.
There are a number of crucial elements when it comes to an elite athlete performing at world-class levels: talent, dedication, and a good coach all spring to mind.
But is an athlete's branding also connected to their performance? Is branding just a commercial vehicle to which sponsors can attach themselves, or are public image and reputation more intimately linked to an athlete's on-field output? There have been more than a few athletes for whom branding turned out to be right up there with time in the gym in terms of getting the most out of their finely-tuned bodies.
I don't mean in an on-field 'villain' role – where the likes of Gorden Tallis, Eric Cantona, and Anthony Mundine have flourished while being booed by opposition supporters. Rather, I am exploring how public perception of an athlete away from their arena of choice affects their efforts within it. A strong off-field image is frequently linked to strong on-field performance, and vice versa.
What does this mean for marketers? Simply put, finding the right combination of strong personal branding and best-in- class performance is essential if a marketer wants to build a long-term, viable relationship with an athlete. In other words, choosing an individual with a solid personal brand will not only align athlete and advertiser from a branding point of view, it will likely also mean that the athlete will remain a viable sponsorship target for a sustainable period of time.
Turbulent personal branding, on the other hand, brings to mind the law of diminishing returns. Arguably there has been no finer example of the importance of maintaining a positive brand for sporting performance than Tiger Woods.
Before we go wading into the murky pool that's been the last seven or so years of Eldrick Woods' life, it's worth reflecting on just how dominant he was on a golf course up until that fateful night in November 2009.
The youngest player to achieve the career Grand Slam – winning all four of golf's Majors – Tiger's 14 Major titles is second only to Jack Nicklaus' 18, and for a time there it appeared to be a case of when, not if, Tiger would overhaul The Golden Bear's record. We could spend the rest of this piece just rattling off accolades Tiger amassed, but perhaps the most pertinent of them for our purposes was that in September 2009, Forbes claimed he had become the first athlete to earn $1 billion in career earnings.
Then, some two months later, it emerged he had been living a lie off the course, with countless women coming forward to say they had been involved in extramarital affairs with the seemingly happily married father of two. The fallout was swift, as countless sponsors moved to end their commercial relationships with the previously presumed 'squeaky clean' star, while his wife, Elin Nordegren, filed for divorce as well.
Since then, Woods has not threatened to add a 15th Major to his career swag. But while he's almost twice the age of recent British Open winner Jordan Spieth, 41 is not over the hill in golf – yet most would agree that Tiger's time at the top is over. Of course there are other factors at play when a parent goes through divorce, and we can't know what has happened behind closed doors for Tiger in the past seven or so years, but there's no way it was a coincidence his brand and performance both taking a simultaneous beating aren't linked.
A subtler example played out over the last month on the roads of France. While the 2017 Tour de France will be remembered as yet another victory for Chris Froome, the 54-second finishing buffer over second-placed Rigoberto Uran was the closest of his four victories to date.
Again, let's be clear, winning the Tour by a slim margin is no disaster – as long as you're wearing yellow on the Champs Elysees, nothing else really matters. But there were a number of aspects about this year's performance that suggest Froome and his previously seemingly invincible Team Sky have started to fracture.
First was that Froome's teammate, Mikel Landa, clearly had ambitions of his own, and rode away from his team leader on a number of occasions. Next was the fact Froome refused to do live press conferences on the race's two rest days, instead opting to give pre-prepared quotes to the ravenous press, many who had travelled half a world to be in attendance to write up what ended up being an email.
Finally, Team Sky General Manager Dave Brailsford tried to stop journalist Barry Ryan from cyclingnews.com – the leading global website for the sport – from attending the team's media event. Brailsford reportedly bailed Ryan up for "writing shit about me" in front of several other journos, in what was the second instance of the GM barring a journalist from attending his team's media event.
So what's any of this got to do with Froome looking vulnerable?
While he's undoubtedly one of the finest cyclists on the planet, a large part of the Kenyan-born Brit's success has been down to the fact his team has been so good. But over the past ten or so months, chinks have started to emerge in the team's armour, as a result of a hacking raid revealing that Sky had – while perhaps not cheated – done some pretty suspect things off the bike.
Specifically, it was revealed that their 2012 team leader and Tour de France champion, Bradley Wiggins, had used the drug triamcinolone acetonide just before that race. He had a therapeutic use exemption (TUE), which basically allows a rider to use an otherwise banned drug for medical reasons, but it still somewhat flew in the face of Sky's very public 'zero tolerance' stance on drugs.
In the weeks and months that followed, it emerged there had been a number of other instances of Sky doing sketchy things, and a rumour went around that the current team would ask their GM to resign rather than continue to drag the squad down. Of course, as stated earlier, history will reveal that Sky's man won the 2017 Tour, with Brailsford very much pulling the strings.
But Froome's refusal to face the media, Brailsford's heated showdown with two of the sport's most respected journos, and perhaps even Landa's efforts (even if Froome did something similar in the 2012 Tour to his Sky leader, Wiggins) suggest all is not well at the British team.
We'll likely have to wait another 11 months to assess the full fallout of Sky's issues – and maybe I'll be proven wrong – but there are elements in place that suggest the British team's public image of being totally clean was manufactured, yet it was also a public-facing image that aided their performances from a mind-set point of view.
The good news is, the effect of public perception on performance cuts both ways. This year, the Origin arena farewelled a player the likes of which we'll never see again in Johnathan Thurston.
With two premierships, 36 consecutive Origin matches, 11 Origin series victories and one of the longest lists of individual accolades you're likely to ever see, Thurston will go down as one of the greats of rugby league.
But the young 'JT' was something of a tearaway, and after being arrested for a drunken incident in Brisbane in September 2010, his career appeared to be at the crossroads.
Would he be remembered as a good player who threw it away, or a great player who made the most of his talent? Thurston said a talk to Phil Gould in October of that year helped him realise that he cared about how he would be remembered when his career finished. Since that chat, Thurston has married his long-term partner and they have three daughters together.
The champion halfback has also become known for his habits of giving his headgear to children in the crowd – both supporters of his team and his opposition – and actually handing his kicking tees to ballboys, rather than throwing them at the kids as if they're merely there to clean up after him. 'Brand Thurston' is now that of a humble family man, and his performances on the field have arguably been the best of his career.
While we won't see him again this season, if he's playing the way he has done the last few years, there's every chance he'll lead his Cowboys to another premiership in 2018. Sure, there's an argument to be made for a settled home life, and that helps, but having the right branding absolutely takes a level of heat off any public personality. Positive branding is frequently linked to strong on-field performance, which in turn improves the athlete's public image, the ongoing sustainability of their brand and their marketability to sponsors.
We've seen the best fall dramatically as a result of their brand being polluted, while a consistently solid brand leads to similarly consistent results – just look at the All Blacks!
Matt Pike is group digital director and client lead at Atomic 212.
–
Further reading
–
Image copyright: dleindec / 123RF Stock Photo