What happens when AI writes a Donald Trump speech?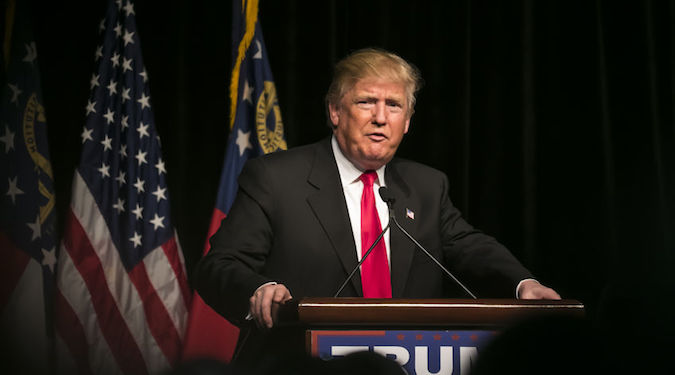 An AI experiment has developed a Donald Trump speech based on an input of 270,000 words spoken by the US President.
The New Yorker fed 270,000 words spoken by Trump into a computer program that studies language patterns.
The system analysed Trump's word choice and grammar, learning how to simulate his speech.
The speech ramps up the AI's creativity throughout, beginning at 'level one' where highest probability words were chosen, leading to plenty of repetition. As the levels are increased, the system becomes bolder with its word choice.
The end result perhaps shows that systems that produce speech based on building patterns of word recurrence still have some way to go before generating meaning across more than a sentence or so. One could argue, however, that this repetitive, directionless and ultimately incoherent diatribe is a pretty accurate representation of an actual Trump speech.
The recurrent neural network system which produced the speech was run by research scientist Janelle Shane.
–
Further reading
Learn how AI will change how brands serve customers and how marketers do their job, with Marketing's AI 'Marketing Manager's Definitive Briefing,' featuring industry participation from Google, CSIRO, IBM, Facebook, UNSW and more.
Image copyright: actionsports / 123RF Stock Photo