Woolworths relaunches radically redesigned rewards program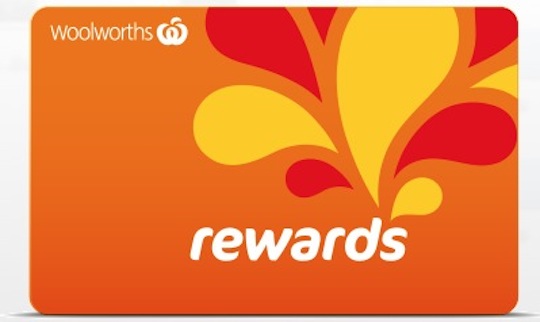 Woolworths' revamped customer loyalty program launches today and includes significant changes for the nine million members that will be automatically switched over.
Australia's biggest supermarket chain Woolworths announced at the weekend that its Everyday Rewards customer loyalty program will be renamed and redesigned to give customers the more direct and tangible benefit of money off purchases.
'Woolworths Rewards' will ditch the association with Qantas Frequent Flyer points of the previous system for a new system based on dollars rather than points.
The move is based on research that showed customers think it takes too long to earn enough points in loyalty programs to redeem rewards in points-based schemes, the company says.
Customers will earn 'Woolworths Dollars' in Woolworths Supermarkets and BWS stores when they buy items marked with an orange ticket. Woolworths dollars will be added to their Woolworths Rewards card at the checkout, and when their Woolworths Dollars balance reaches $10, that amount will be taken off their next shopping bill.
Woolworths says eligible items are available across, "virtually every product category, encompassing a wide range of brands," and will be focused on commonly purchased items, and that the 'typical' shopper shouldn't have to change their usual purchases to see a benefit.
The company says the new program will deliver a "multi-million dollar increase in rewards", and that members will be able to earn $10 off their shopping, "at least twice as fast as its major competitor's loyalty scheme," meaning Coles FlyBuys.
The Australian Consumer, Retail and Services (ACRS) research unit at Monash Business School analysed the system prior to launch and says that a typical shopper spending $108 per week could now earn $10 in just over seven weeks. Those with spending patterns consistent with a family will typically achieve $10 in under six weeks and typical senior couples will take under seven weeks.
Existing Everyday Rewards customers will be able to continue to earn frequent flyer points until 31 December.
For customers who really do want the frequent flyer points, Woolworths is suggesting they shop using a debit or credit card linked to their chosen frequent flyer program.