Xbox to prevent people skipping ad breaks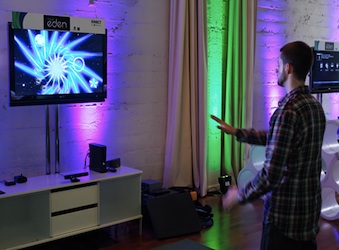 Microsoft has filed a patent application that proposes the Xbox One be configured to track the behaviour of viewers via the Kinect camera, in order to be able to reward viewers for watching ads during a TV show or movie and prevent them from skipping ad breaks.
The 'virtual rewards' could include giving an avatar away to the viewer and giving away coupons for an advertised product or service. The Xbox One console is due to launch this year and was unveiled last week at a high-profile event at the company's headquarters in Washington.
Microsoft said it has applied for the patent with the United States Patent and Trademark Office last week and stated in the application: "Television viewing tends to be a passive experience for a viewer, without many opportunities for the viewer to engage or have interactive experiences with the presented content. To increase interactive viewing and encourage a user to watch one or more particular items of video content, awards and achievements may be tied to those items of video content. Producers, distributors and advertisers of the video content may set viewing goals and award a viewer who has reached the goals. By providing content viewing goals and awarding the viewer for reaching the goals, the present disclosure provides for an interactive television viewing experience. Additionally, by tying the awards and achievements to particular items of video or advertising content, viewers may be encouraged to increase their viewership of the content, thus increasing advertising opportunities."
Image via Barone Firenze / Shutterstock.com