YouTube boycott gains momentum as Telstra and Tourism Australia pull advertising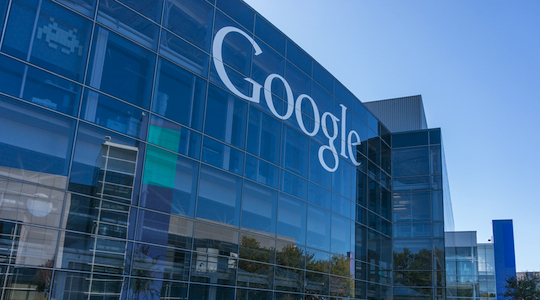 Telstra and Tourism Australia have joined Holden, Foxtel, Bunnings and other Australian brands in pulling YouTube advertising due to brand reputation concerns.
The YouTube boycott by worldwide brands has well and truly hit our shores, with Tourism Australia and Telstra pulling ads from YouTube.
Tourism Australia's decision comes after AdNews found a Tourism and Events Queensland ad appearing alongside an Islamphobic video titled 'Priceless Reaction: This is how you silence a Muslim.'
Foxtel pulled its ads after appearing next to anti-semitic content, and Caltex pulled advertising after appearing next to a video of right-wing extremist group Australia Nationalist United Patriots Front, B&T reports.
Telstra is the biggest Australian brand to join the boycott, which around the world includes brands like McDonalds, Pepsi, Starbucks, Vodafone, Johnson & Johnson, Wal-Mart, Audi, Jaguar, GSK, AT&T, with more being added constantly.
It's particularly big news for Telstra, which has increased marketing investment on YouTube in recent years and is successful on the platform. "From a performance data perspective, YouTube is 30% more efficient for us than any of our other video sources," said Telstra CMO Joe Pollard at Brandcast last year.
Analysts at Nomura Instinet predicted the global boycott could cost Google up to $750 million in lost ad revenue this year, reports Business Insider Australia. This would represent 7.5% of the tech giant's annual revenue.
After the boycott gained traction in the UK and US, Google chief business officer Philipp Schindler made promises via a 21 March blog post 'Expanded safeguards for advertisers.'
"Recently, we had a number of cases where brands' ads appeared on content that was not aligned with their values. For this, we deeply apologise. We know that this is unacceptable to the advertisers and agencies who put their trust in us," he said.
On 17 March, Google UK's managing director Ronan Harris said the brand had "begun a thorough review of [its] ads policies and brand controls, and we will be making changes in the coming weeks to give brands more control over where their ads appear across YouTube and the Google Display Network" in a blog entitled 'Improving our brand safety controls.'
"We have strict guidelines around our brand and advertising and we are working with Google to ensure these guidelines are upheld," a Telstra spokesperson told AdNews.
"In the meantime, we have made the decision to pause our advertising on YouTube until we are satisfied there is an appropriate level of protection for our brand."