Changing segmentation practices in the age of the social customer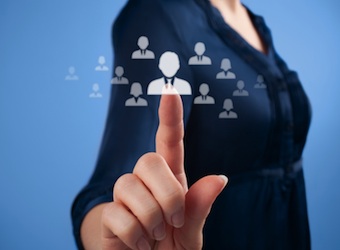 The age of the social customer is changing segmentation practice for marketers. Traditional approaches can be time consuming and by the time the research is done and implemented, the segments may well have changed or the insights become outdated.
A recent study conducted at Oxford Brookes University in the UK reinforced that marketing managers need to become familiar and adapt to the characteristics of the various social media platforms used by their customers.
Researches gathered data from companies operating in B2C environments and found that integration, outsourcing, culture and resources all seem to play a key role in the adoption of social media in segmentation.
Use of social media to identify and profile customers
The research found Twitter, Facebook and some interest-specific forums were the most frequently monitored by the organisations interviewed. "We pick up a lot on forums. There are 415 forums associated with international banking," said a research interviewee from the financial services sector. Video sharing website YouTube, was also used by a few organisations while a smaller number screened the social scoring platform Klout. Some country-specific applications, such as Ren Ren in China, were used by companies operating in an international context.
Although data derived from social media complements information traditionally made available via organisations' CRM systems and can bring marketers closer to obtaining a single view of customers, many firms agreed there was not yet an automatic or seamless integration of CRM and social media data.
Organisational issues, legal and ethical considerations concerning data collection and identity issues, that is marrying social media identities with those on the organisations existing  databases.
"Customers have different user names on [social media] so… it's hard to know who they are," said one participant in the study.
Use of social media to evaluate segment attractiveness
Over half of the participants used social media to define segments to target, based on its timeliness and ability to focus on granular data of product usage and common interests among users. However, all agreed the resources required to fully realise the potential of social media, managing the thousands of conversations was still beyond their means.
Targeting influencers was deemed an area to be full of potential, with the common perception being that communication via influencers was more effective than corporate messages. The influencers may not be customers but rather experts whose opinions are valued. 
"Influencers on social networks are not always the influencers offline. They are sometimes new influencers that we would not have otherwise reached," said a research participant from the financial services sector.
Use of social media to position the company's offer
The study found there is no clear consensus on how to reach out to targets, and engage with them. Attracting the target through interactivity and responsiveness was found to be the most effective.
Limited guidance on how to use social media for positioning means that many interviewed were resorting to 'trial and error' approaches to forming a strategy.
The study uncovered some innovative ways to overcome the challenges companies were facing. Some organisations adopted a hub-and-spoke model, monitored some platforms centrally and others locally via agencies or branches with specific skills (for instance, language). To improve data integration, organisations are finding innovative ways to reconcile the different databases, such as the creation of customer insight teams are being created to overcome silos or the offer of incentives to customers in order to obtain information that allows them to marry social media log-ins with offline identities.
Ana Isabel Canhoto, Moira Clark & Paul Fennemore, Faculty of Business, Oxford Brookes University, Oxford , UK, 2013 Emerging segmentation practices in the age of the social customer. Accessed in July, 2013 Link