Create 'youtility' not content: help beats hype every time, marketers told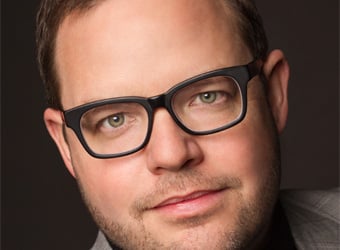 Don't create content, create 'youtility', marketers were told at the opening session of Content Marketing World in Sydney this morning.
Jay Baer, author of The NOW Revolution, urged marketers to create useful content and focus on providing utility to customers to move the marketing paradigm from hype to help.
"Don't create content," Baer said. "Go the extra mile and create 'youtility'."
Baer based his assertions on the insight that if you sell or market overtly you may make a customer for a day, but if you help people with the information they need you will make a customer for life.
The ex-agency man is part of a program of speakers that will present over the next two days at Sheraton on the Park in Sydney. Produced by US-based Content Marketing Institute (CMI) and ADMA, the conference includes B2B and B2C streams of content marketing.
Research conducted in the lead up to the event found 61% of Australian marketers plan to increase their content marketing budget over the next 12 months, but only 29% say their current content is effective.
The study conducted by CMI and ADMA shows 96% of Australian marketers are using content marketing to reach out to customers, with each using an average of 12 individual tactics.
Baer broke down 'youtility' into three categories: self-serve information, answering questions online and real-time relevancy.
"Today, we talk to a real person as a last resort, not as a first step," he said, urging marketers to "fill the information vacuum and allow consumers to figure out what's special and interesting and different about your business on a self-serve basis".
In B2B marketing the trend towards self-educating is even more marked, with buyers typically contacting sales representatives only after 60% of the purchase decision has been made.
The context of the interaction was called out as an important consideration. "If you create useful content, generally it will be amazing and then useless and the difference is circumstance," Baer adds.
Five steps for creating 'youtility' were covered in Baer's presentation: discover customer needs, map customer needs to utility programs, market your marketing, make 'youtility' a skill not a job and make 'youtility' a process not a project.