Facebook sponsored stories boost conversion rates… if done right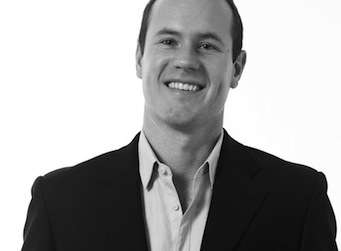 Facebook has many advertising options but one that seems to be serving brands well is sponsored stories. In fact, Advertisers are enjoying the increased click-through of these ads so much we anticipate they will account for approximately 50% of Facebook ad budgets by the end of 2012.
Sponsored stories differ from other marketplace ads by including or highlighting user endorsements. Facebook sponsored stories are more effective and relevant to the average user and more likely to be clicked on than the traditional Facebook ad. If executed well, sponsored stories provide a significant boost to conversion rates, in part because these ad placements appear not only on the right rail but also prominently as a part of users' news feeds.
As with all advertising, sponsored stories need to be tailored in order to influence the social context of Facebook. Below are four options of sponsored stories and the benefits they will bring a brand if done well.
Check-in story
Facebook combined with mobile devices adds a new element to the social context of Facebook. When a user checks in at a store, the information gets distributed to each of their friends' news feeds, promoting the brand and store location. Check-in stories create an engagement opportunity for retail marketers with high brand recognition or a strong local presence. With check-in stories, it is important for companies to claim their locations first so they can advertise against them. Measuring the value of the check-in story is difficult as purchases that result from this ad unit are likely to happen offline.
Page post story
Facebook 'likes' are great for a business pages however positive comments via posts are better. This is where page post sponsored stories are beneficial. When a user visits a Facebook page and leaves a glowing review of a product or service, page post stories allows the company to turn this endorsement into an ad. This ad serves as a testimonial and in turn can be useful in building a brand or generating leads. Advertisers choose which comments become page post stories eliminating the risk of accidentally promoting a negative comment.
Domain story
If a company's goal is to drive traffic from Facebook to its website, domain sponsored stories are highly effective. Domain stories are quite comprehensive and require more time to set up however if done well they offer significant value. It is a great tool for performance marketing or ecommerce companies looking to acquire leads from social networks as it allows them to navigate users to their website from Facebook.
Domain sponsored stories work when a visitor comes to a company's site while logged into Facebook and 'likes' the site. After the user likes the site, a story is created about it in their news feed telling their friends that they have 'liked' the site. A click on this ad would send the user to the advertiser's website. Sponsoring these stories increases the visibility of these posts, either in the news feed or on the right rail, creating additional opportunities for clicks to the site. Domain stories offer advertisers a way to generate new leads and revenue through word-of-mouth marketing.
Page like story
Page like stories are very similar to domain stories however rather than promoting a visitor 'liking' a website, page like stories promote when a visitor 'likes' a Facebook page. When users view and click on these posts they are directed to the company's Facebook page.
Page like stories are particularly useful for brand advertisers seeking to grow the popularity of their Facebook pages because when a user sees that a friend has liked something they are more inclined to view it. Most importantly, because the unit is well integrated into the news feed, it reinforces the brands image of being a valued part of social activity on Facebook.
For marketers, choosing the right mix of sponsored stories is integral to the overall success of a campaign and increasing a company's brand awareness. If utilised properly, sponsored stories can be the most powerful adverting tools in social media. They are cost effective, easy to use, provide insight into target audiences, allow users to generate their own content, are measurable and highly engaging, have wide reach, increase credibility and most importantly generate strong results.