Ikea Hackers gets call from Ikea following social media outcry, and the pair begin negotiations
A groundswell of support from social media users and a team of marketing professors has turned the tables for Ikea Hackers blogger Jules Yap. Ikea has contacted the popular blogger to renegotiate on its demand that she remove advertising from her site to avoid legal action.
Marketing covered the swarms of support on social media following Yap's recent blog post announcing forced changes to her site and her disappointment in the company's severe approach to protecting its intellectual property.
Ikea has said it "deeply regrets the situation" and wants to meet with Yap to sort it out. Yap has thanked all those who stood up for her on social media in another post announcing a phone call she received from Ikea:
"Every email, twit, comment and message that you have sent in support of Ikea Hackers has led to this moment for us – that it is possible for fans to cause a ginormous corporation to rethink its actions. THANK YOU!"
The blog post was accompanied by this image: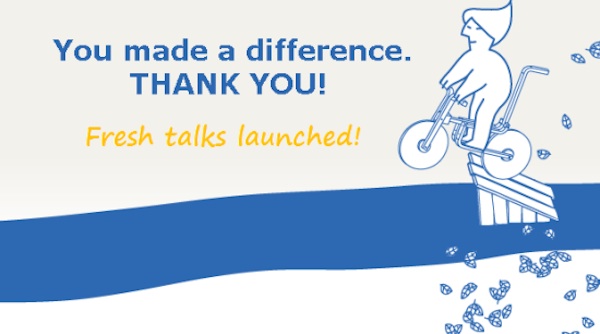 Inter Ikea Systems BV said it "deeply regrets the situation" in a statement reading:
"We want to clarify that we deeply regret the situation at hand with Ikea Hackers. It has of course never been our ambition to stop their webpage. On the contrary, we very much appreciate the interest in our products and the fact that there are people around the world that love our products as much as we do.
"We will now initiate a renewed and direct dialogue with Jules Yap and Ikea Hackers, in order to find a solution that is good for both parties."