Lady Gaga launches 'Little Monsters' social network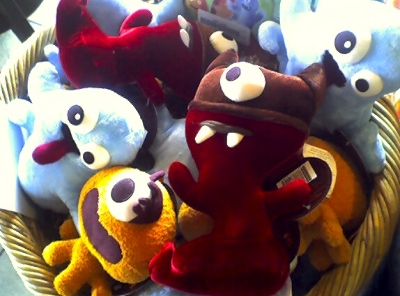 Having conquered Facebook and taken out the top spot on Twitter, Lady Gaga has turned her attention to new social media frontiers: a social network of her own created for fans to share and connect around her brand.
Littlemonsters.com, which is currently in closed beta, was developed by Backplane, a startup partially funded by Gaga that was co-founded by her manager.
According to Mashable the site looks like Pinterest, but with a popularity-vote feel similar to Reddit, and appears to focus on sharing visuals and rating content.
Backplane CEO and co-founder Matt Michelsen told Mashable that the site and future Blackplane projects have one core mission: "Unite people around interests, affinities and movements."
"Backplane is about bringing together communities and Gaga's community just so happens to be the community we're using to learn about proper functionality," Michelsen says. "We think we can really change the world."
Gaga, who has more than 47.5 million likes on Facebook, almost 19 million followers on Twitter and over 2 billion views on YouTube, has been praised for her marketing prowess in the past. The pop star brands her fans as 'Little Monsters' and gives them symbols and content to connect around, including an official gesture in the 'monster claw' and Twitter hashtags for new singles.
She is also on Google+ and was involved in two Google initiatives in 2011: a Chrome commercial and Google Goes Gaga, a sit-down session with Google executive Marissa Mayer to promote Google Moderator.
Little Monsters, which will allow users to post pictures of outfits or objects they've created in Gaga's likeness, is expected to launch this year.
Homepage image courtesy of Aaron Gustafson, via Flickr.