Marketers: sales ROI secondary to engagement on social media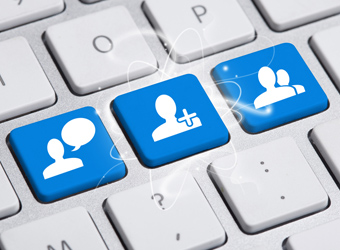 Australian marketers see social media as an engagement tool before a medium for generating sales, a new study suggests.
The survey of more than 100 senior Australian marketers, conducted by digital marketing conference iStrategy, indicates that for all the talk of ROI, being able to attribute actual sales to social media activity is secondary to building engagement.
Metrics used to measure social media success among the sample were more commonly focused on engagement and community building than sales, with 47% measuring engagement only and 20% measuring both ROI and engagement. A further 28% did not have any targets in place.
In terms of marketing strategy, 50% see social media's role as community building, 11% a campaign based activity and 39% an even split.
The survey results provide a gauge on the marketing priorities of experienced marketers that the industry can learn from, marketing manager for iStrategy Conferences, Helen Hawkins, says.
The study also provides insights into the future of traditional media, senior management priorities, digital's impact on operations and the impact of social on brand.
Among senior management, social media sits down the pecking order with other marketing areas perceived as more important, according to the sample. Slightly fewer believe social media boosts the dominance of major brands than believe it levels the playing field, with 25% of the opinion they'll become more dominant and 30% that they'll become less dominant. A further 36% were unsure while 10% believe it won't affect brands.
The study also found that four in five believe traditional media won't die, but will become a hybrid of new and old media.
iStrategy Melbourne will be held on the 22-23 November, 2012 and the conference's 'Digital Directions Survey' report will be made available in late October 2012.