Media Monday: TV x Twitter arrives in Australia with ratings integration by Nielsen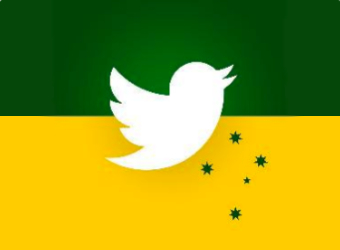 Television's social media monitor has arrived in the form of Nielsen Twitter TV Ratings as Nielsen has announced its full suite of Twitter TV solutions will be made available to Australian advertisers and partners for purposes of measuring, understanding and acting on TV related conversation on Twitter.
Nielsen Twitter TV Ratings (NTTR) will provide partners the opportunity to measure the engagement around shows by measuring total activity (tweets, unique authors) and reach (impressions, unique audience) of TV-related conversation on Twitter.
According to Nielsen's 'Australian Connected Consumers Report 2014′, 44% of the online population in Australia regularly take to Twitter and participates in social TV, using social media to express their reactions and passions about their beloved TV programs and celebrities with friends, family and other members of the virtual community in real time.
"Having access to an accurate social media metric will empower networks, agencies, and advertisers to make data-driven decisions around content, programming and advertising, based on the true influence of the online conversation," says Steve Weaver, researcher director at Nine Network Australia.
Nielsen's Twitter TV solutions identify, capture and analyse conversation on Twitter in real time as the action unfolds on television for over 250 of the most popular US television networks today. As they reinstate their presence in the Australian market, Nielsen Twitter TV Ratings will enable TV networks to measure the full Twitter engagement surrounding their programs, to quantify the effectiveness of Twitter TV-related audience engagement strategies and to better understand the relationship between twitter and tune in.
"Nielsen's Twitter TV Solutions have quickly been adopted by over 90 networks, agencies, and advertisers in the US, enabling the industry to better understand and act on the Twitter activity taking place around TV programming," says Steve Hasker, president of global product leadership at Nielsen. "As Nielsen Twitter TV Ratings come to market in Australia, this powerful measurement will further quantify the value of social TV investments."
Australians should be able to continue to see their favourite athletes in action on TV screens without tightening their wallets, according to Free TV Australia, which has dismissed pay TV association group ASTRA's latest effort to force a price on live sports content available on free-to-air channels. The decision also prevents the 72% of Australians that choose to rely exclusively on free-to-air for sports, news and entertainment programs of being deprived their viewing pleasures.
Free TV Chairman, Harold Mitchell, says, "Pay TV is trying to trick the public and policy makers with a call for the current system to be replaced with a 'dual rights' scheme where free-to-air and pay TV rights for listed sports are sold separately."
"It's nonsense to suggest that a dual rights scheme would deliver the same amount and quality of sport on free-to-air television. This is a ploy to ploy to force Australians to pay to watch their favourite sport on television."
Mitchell adds, "Now that all Australians have converted to digital television, the only change that the Parliament should consider is to enable free-to-air broadcasters to show listed sports on all their channels."
The government has introduced a hard timeline to roll out dramatic media reforms by Christmas, with Communications Minister Malcom Turnbull hinting he will be uncompromising in his efforts to remove media regulations that have outlived their purpose.
"One way for a Communications Ministers to operate, and it's not the way I do it, is to meet with each of the media groups individually and basically tell them what they want to hear," Turnball said.
"But unfortunately, when it comes to a moment of truth and you have to make a decision… they're all upset."
The rapidly progressing schedule for media reform suggests regulations such as the 'two-out-of-three' rule that have come under question could be repealed in just six months. The rule prevents a single entity owning more than two of the three types – newspaper, television and radio – of licenses in the same market.
The proposed series of reforms have also generated controversy, particularly with the relaxation of the 75% population reach rule, which could pave the way for several billion-dollar mergers potentially involving Ten and Southern Cross Media and Nine's acquisition of Bruce Gordon's Win Corp.
Prestige magazine publisher Condé Nast apparently has the advertising game all figured and has upscaled its innovation in captivating audiences by incorporating video, mobile and email inventory to its data-led advertising strategy.
Under the Catalyst program, the US-based publisher of Vogue, GQ, Vanity Fair and The New Yorker combined data from its print databases of 65 million subscribers and an in-depth premium reader survey to create 10 influential premium shopper audiences. The strategy has contributed to drastic increase in revenue for Condé Nast without compromising its higher online advertising rates.
Vice-president of data and marketing analytics Chris Reynolds told The Australian the move had shifted Condé Nast into the 'audience buying' conversation rather than merely selling digital advertising based on the context of where an ad runs, as it does in print.
"The really significant change here is the ability to deliver (targeted audiences) in multiple channels," Reynold said.
The incorporation of video features is also fundamental to Conde Nast's plans of discovering new digital revenue streams that gives the print publisher a look at advertising dollars that once went straight to television.
In order to optimise audience exposure, Condé Nast Entertainment has asked former head of pay-TV channel CW, Dawn Ostroff to oversee the launch of eight video channels based on magazine brands such as Glamour, Vogue and GQ.