Native Advertising Demystified Part 2: Measurement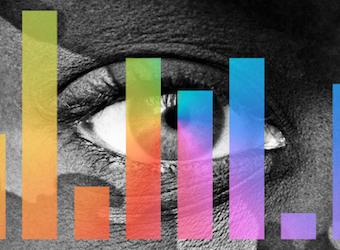 This is the second of a three-part series on demystifying native advertising for Australian marketers. Chris Byrne investigates:
The native ad products of Australian publishers (link)
Measuring native: is it working? (you are here)
The keys to native ad success (coming soon)
Native advertising on publisher websites was the subject of much attention and trial in 2013. Essentially a form of branded content created by a publisher for a brand, it remains new territory for most advertisers. Definitions vary, but generally native advertising is distinct from advertorial in that the content does not mention the sponsor's product or even its name. Instead, the client enjoys recognition surrounding the content, which has a conceptual link to its target market's challenges or interests.
Marketing spoke to a handful of publishers and brands to find out how well it's working and how it's being measured. Both sides of the fence see encouraging signs, but a clear framework for measuring return on investment is yet to materialise.
"There's no consensus across publishers on how to measure native – no click-through rate (CTR) for native," says content director at Sound Alliance, Tim Duggan. Currently the market relies on traditional editorial metrics, like page views and time on page, as well as sharing and social numbers to demonstrate effectiveness.
At the same time, however, publishers are quick to point out native's potential for going beyond reach and direct response goals to engaging on a deeper level with targeted audiences.
BuzzFeed, considered a poster child for the movement, is one of the few to make public case studies looking at how native advertising impacts brand metrics. For client Virgin Mobile, for which it published 190 articles in 2012, it quotes brand consideration lifts of 150% between control and exposed groups, and up to 280% for repeat exposures.
The social news and entertainment site's global revenue officer, Andy Wiedling says shares – or online word-of-mouth – are the most important metric in measuring native and creating brand uplift. People are more open to brands they hear about via shared content even if it's sponsored by that brand, Wieldin believes. "The studies we've done to date show that people know it's advertising and the brand metrics are going up."
Locally, few brands are evaluating the impact native advertising is having on brand metrics. Of the 300 digital campaign effectiveness studies conducted by measurement firm Effective Measure in the Asia-Pacific region over the past year, only two of them included native advertising.
Alcohol brand Stolichnaya (Stoli) has published over 50 pieces of native advertising across a range of publishers, but is yet to commission formal research to gauge its impact on brand metrics.
Qantas, which has undertaken native ad campaigns for years, revealed to Marketing that reach, click-through rate, cost per action and social engagement and sentiment, not brand metrics, are their primary measures of effectiveness. Of the numerous publishers and brands Marketing spoke to, none have researched brand metric results from their native advertising programs.
At this point, brands seem content to talk in publisher metrics. Brand manager of Stoli, Lara Gardner, says she's pleased with results from the brand's native program. "We knew standard advertising wouldn't resonate with the audience we wanted to reach… we were able to partner with publications that specifically talk to our audience and be highly targeted with what we talked about," Gardner says.
Each piece of content received an average of 7200 unique views in three weeks after going live, and collectively the content reached half a million Facebook users. Gardner believes awareness in the brand is increasing as a result, helping influence consumers at the point of purchase and maintain solid year-on-year sales.
Head of digital and entertainment at Qantas, Jo Boundy, is similarly pleased with the performance of their native activity. "Our results show content created specifically for the channel outperforms traditional advertising assets," Boundy says.
General manager of Edelman Sydney, Matthew Gain, says performance should be measured against clear business objectives, not metrics like page views, dwell time and shares. "The reason we recommend native advertising is to make sure there are specific links to information to drive a specific reaction from the content," Gain says. "It's that we're measuring, not page views." Out of the 30 or so instances where the PR agency has worked with a client on native advertising, brand measures haven't been tested.
While very little hard data exists around how native is impacting the bottom line of brands, its users are happy with the results. "When it works it's highly effective at driving the right type of engagement," Gain adds.
Already native advertising is quickly becoming the de facto ad format on mobile, where display advertising is unsightly and takes up valuable real estate, and increasingly moving into desktop, analyst JP Morgan wrote in its annual 'Nothing But Net' report.
The method's capabilities for stimulating direct response and branding look set to make it the ad product of choice on publisher networks in the year ahead as they expand their revenue streams.
In Part 3: Tips from agencies and brands on how to approach native advertising.
Tweet the author: @penseive