New Pinterest and Facebook inspired eBay to launch locally in Nov
Online marketplace eBay is getting social with the launch of a new site design that borrows from both Pinterest and Facebook.
The new site will offer users personalised homepages, so they can curate their own shopping experience, profile pages to share interests, the ability to follow sellers' pages, a newsfeed and notifications.
Pinterest's image-heavy layout appears to have inspired the design of the new homepage, which will display the latest product images from the sellers a user follows scattered across the screen in a similar manner to the photo-sharing site.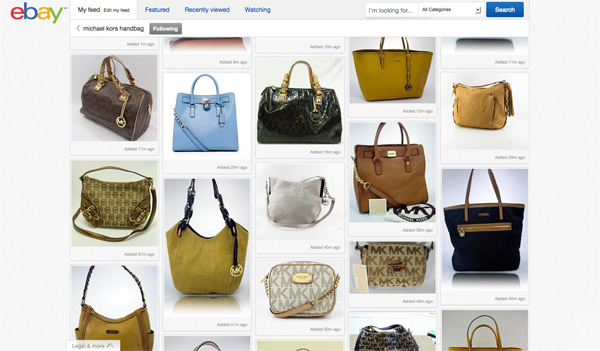 "We're delivering a cleaner, contemporary look and feel; a more intuitive, convenient way to browse, decide and buy — both globally and locally; and a new personal way to curate your own shopping experience and discover items perfect for you," eBay president Devin Wenig says.
The new design will be rolled live over the new few weeks in the US and around the world in the coming months. An eBay Australia spokesperson confirmed the new design would hit ebay.com.au in November, with additional new features coming next year.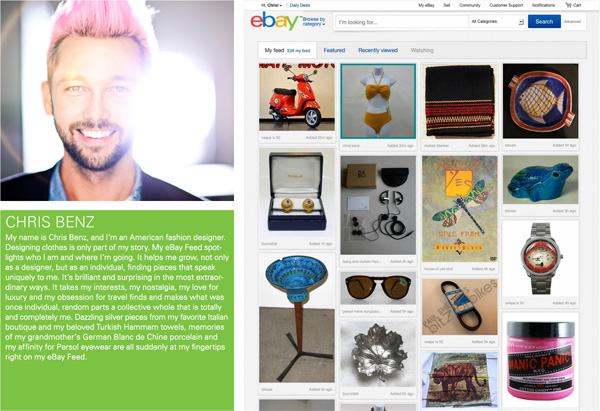 "The future of commerce is personal, driven by data," Wenig adds. "Search results and recommendations are no longer enough. Consumers want insight. And they want personal, curated selection that is relevant to them, controlled by them. Consumers want experiences that are not intrusive but inspiring, experiences that don't dictate but guide and assist, in ways that feel authentic and natural. We want to make moments of inspiration instantly shoppable. This is what eBay is poised to deliver."