Scan-to-buy won't fly: current apps criticised as cumbersome and fragmented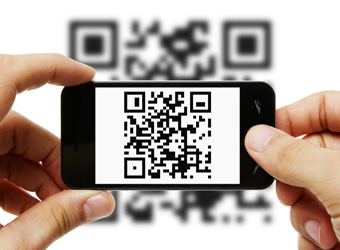 Apps that allow consumers to scan-to-buy from ads have been criticised as cumbersome and fragmented by industry players, as a number of parties fight to carve out a market in direct purchase from media – a possibility enabled by smartphones.
The retail to media integration technique, which lets people scan, email or even tweet codes to buy products seen in ads or editorial, is seen as a fight-back strategy for retailers and a means for media organisations to capture an additional revenue stream.
But a debate over scannable codes versus short text codes has been sparked, as publishers and start-ups flood the market with competing systems, requiring consumers to download and use different apps depending on where the code is seen, stifling adoption of the process.
CEO and founder of tweet/email-to-buy system, BuyReply, Brad Lindenberg, thinks short codes are more workable than QR or other scannable codes given they take up less space in print, can be used in broadcast media and don't required the download of an app. Lindenberg says a test conducted in last year's Harvey Norman Christmas catalogue found messaged (email) short code responses to calls to enter a competition were 25 times greater than that received via the same competition's QR-based entry mechanism.
"Anything that requires the download of an app puts barriers of user adoption in place," Lindenberg says. "Scanning is cumbersome and clunky, and limits basket size for merchants by requiring consumers to scan each product separately."
BuyReply, which works by prompting consumers to respond to a call to action by tweeting or emailing a short code to receive a link to a transaction portal, lets consumers checkout multiple products in one hit. The system, which launched in August last year, was used in a recent Marie Claire advertising feature involving high profile brands Ralph Lauren, Thomas Sabo and Guess.
With point-and-scan apps circulating from the PayPal-West News tie up Point and Pay, Pacific Magazines, News Ltd and Fairfax, mobile marketing expert Joe Barber agrees fragmentation and app download are barriers to adoption of scan response. In order for it to take off, Barber says one media-agnostic app needs to rise to the top and retailers need to embrace and drive the behaviour.
"All of the scan-to-buy apps released in the US were forgotten in a month and a half," Barber says. "The fundamental flaw in their [creators'] thinking is they ignore the consumer, rather than build a system with stickiness for the consumer that they want to use."
Barber believes QR code scanning apps, not short code systems, are the optimal model for the technique, insisting that "the days where consumers don't know how to use QR codes are dead and gone."
A start-up attempting to unify retailers under one app, Sniip, is working with retail partners Dick Smith, Jeans West, Hair House Warehouse and Peep Toe Shoes towards an April consumer launch.
The start-up's founder, ex-business development director for Myer, John Hawker, says the first step in getting scan-to-buy off the ground is getting retailers onboard. "A retail and media-agnostic app is needed to make scanning to buy ubiquitous for the consumer," Hawker says.
Sniip, which was acquired by retail software company Rimtech last week, allows the scanning of QR codes as well as linear codes, enabling consumers to turn their smartphones into a checkout by scanning codes in offline media or on products. Hawker envisages it as a fight-back strategy for retailers being burnt by cheap online stores.
Lindenberg's goal, however, is to take the concept a step further and get BuyReply on TV. He gives the example of buying a Nike shirt off tennis player Rafael Nadal's back simply by tweeting the hashtag 'raftop' to @shopNIKE in response to a pop-up ad shown during a tennis telecast.
"We know consumers are willing to buy from the page," he says, but making product instantly buyable in front of a TV audience while it's being endorsed by a celebrity or playing a part in a show would be even more powerful.
"Historically, media has been designed to create purchase intent and inspire the consumer to go to a point of purchase and buy the product that's being advertised," Lindenberg points out. "But they haven't been able to share financially in the demand they create."
Scan to buy or short codes are the media's chance to capture the purchase intent it creates, opening up a new revenue source outside of subscriptions and advertising.