Snap Inc hits the ground running with first hardware launch, Snapchat Spectacles
Snapchat has rebranded to Snap Inc and launched its first foray into product design Spectacles.
Messaging app company Snapchat has rebranded to Snap Inc. and has introduced Spectacles, a pair of sunglasses that record videos and connect to the smartphone app.
The rebranding signals the company's wider endeavours which now include its two products: Snapchat (the application retains its name) and Spectacles, a pair of sunglasses that have a built-in camera that records videos in a circular format with a 115-degree field of view. Spectacles is the company's first foray into product design.
The sunglasses syncs with the app via Bluetooth or Wi-Fi to let users create and save video clips by tapping on the top left of the frames. Priced at US$129.99, the glasses will start rolling out in the coming months in three colours – in coral, teal and black – and are 'capable of storing a day's worth of Snaps on a single charge,' according to the company.
Under the newly created Snap Inc corporate name, chief strategy officer Imran Khan also revealed some notable stats during his pitch at Advertising Week.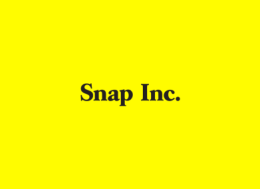 60 million of Snapchat's over 150 million daily users come from Canada and the USA. 50 million are in Europe. Two thirds of these users create daily within the app, the average user spending 25-30 minutes in it.
"We rebranded our company to Snap Inc. because we are bigger than just one app," he says.
_
READ: Making it snappy: the marketer's definitive guide to Snapchat »
_
"Snap Inc is a camera company – we believe that reinventing the camera represents our greatest opportunity to improve the way people live and communicate."
Contrary to Snapchat's focus on vertical-oriented video and photos, Spectacles circular-shaped videos aim to allow brands a new way to create videos that are both vertical and horizontal.
To solidify the message that Snapchat is getting attention from big brands, Khan sat down with Ann Simonds, CMO at General Mills to talk about the food company's work with the app.
"I approach all these mediums as a place of play. While the mechanism and the machine is changing all the time, what has to remain front and centre in all cases is the magic of the quality of the story. No amount of changes in all this technology or how we measure will make up for a bad idea," he says.
Here's the introductory video for Spectacles:

_
A version of this article originally appeared in Desktop online, our sister publication.