Square launches contactless card reader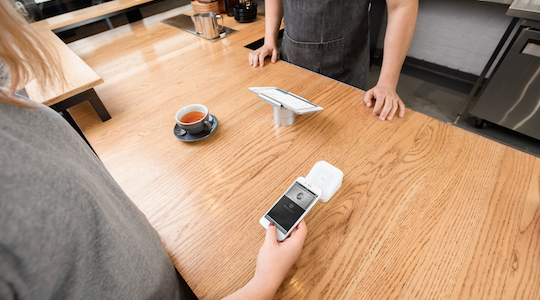 Square has launched its new contactless and chip card reader in Australia.
Australia is to become the second global marketplace after the US to have access to Square's new contactless and chip card reader technology.
The system enables sole traders and multi-location retailers to quickly and securely accept tap-and-go cards, mobile wallets such as Apple Pay and Android Pay and chip cards.
The new reader sends data via Bluetooth Low Energy (BLE) technology.
Based on recent research from the company, up to 80% of current Square users in Australia had not accepted credit or debit cards before using Square.
To make a payment, a customer can either hold their near field communication (NFC)-enabled card or device up to the reader, or inserts their chip card, for a transaction that is completed in seconds.
"We know NFC is important to Australian businesses, both for providing fast and secure tap-and-go card payments, and future proofing for the next wave of payment innovation like Apple Pay and Android Pay," says Square's Australian country manager Ben Pfisterer.
The contactless and chip card reader is available now for $59.
Founded in the US in 2009, Square's free point-of-sale service offers tools from accepting card payments through to online invoicing, inventory management, real-time analytics and powerful reporting.
"We're committed to bringing Australian businesses owners the best in payment innovation – whether it's with our newest contactless and chip card reader, our original mobile chip reader, or our online invoicing software Square Invoices," says Pfisterer.
"Our tools are helping to rapidly grow the market for card acceptance in one of the world's most innovative and increasingly cashless economies."
Australian consumers will be the second global market outside the USA to have access to the new technology.
* * * * *
For the latest in trends and technology shaping the industry, purchase a subscription to Marketing
* * * * *