Unilever strikes branded content deals with Viacom and News Corp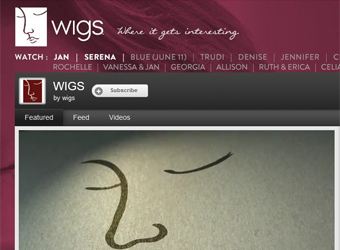 Unliever is set to venture further into branded content, striking deals with Viacom and News Corporation to help it connect with consumers online.
The FMCG giant, which recently partnered with News Corp's Fox Studios to become global sponsor of Kiefer Sutherland series 'Touch', will sponsor made-for-web women's dramas and classic footage, according to Brand Republic. The deals are similar to the sponsorship of TV soap operas in days gone by and will also see the brand sponsor a YouTube content channel celebrating extraordinary stories about women – WIGS. Marketed by News Corp, WIGS was created by filmmakers Jon Avnet and Rodrigo Garcia and delivers scripted drama series and short films starring well-known actresses such as Jennifer Garner, Julia Stiles, and Virginia Madsen.
The sponsorship of TV shows has been a widely-used marketing tactic since the advent of television, and according to Unilever's chief marketing officer, Keith Weed, it's simply an old art shifting into the digital space. "In reality, it's going back to the early days of TV channels when the likes of Persil and Omo and others were sponsoring the 30-minute soap opera, but now we are doing it in the digital space," Weed told the Financial Times.
Unilever plans to use the sponsorships to engage with consumers for brands such as Simple, Nexxus haircare, and Bertolli frozen food. Magnum has also been a brand pushed using sponsorships of online video content, with a new Facebook app from Paramount that allows consumers to access three hours' worth of clips from the company's well-known films, such as Grease and Top Gun, sponsored by the product.
The move illustrates the increasing demand for professional content on sites such as YouTube and Facebook, as marketers turn to online video as the next point of engagement.