Who are Australia's most in-demand employers? We have all of the answers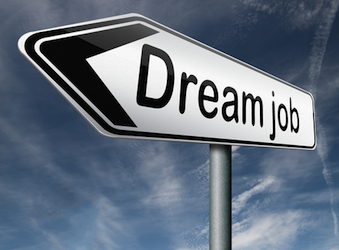 Mining and energy companies with strong 'employee brands' have toped the list of LinkedIn's 2013 Most InDemand Australian Employers.
Rio Tinto took the top spot, with Leighton Contractors, Google, John Holland and Origin Energy rounding out the top five.
The list ranks the most sought-after employers, based on the number of prospective employees who are familiar with a company (brand reach), and the number of prospective candidates who are interested in working for a company (engagement).
Globally, the rankings were determined by analysing more than 25 billion member and company interactions from LinkedIn's 238 million+ members, including over 4 million in Australia.
Worley Parsons was the only Australia-based brand to make this year's global top 100 Most InDemand Employer list – ranking 35th in the world – up 36 places since last year.
NBN Co Ltd and Origin Energy are new additions to Australia's top 10 list, having come in at 16th and 17th last year respectively.
Unlike the global rankings where Technology and Packaged Consumer Goods companies like Unilever and Google ranked highly, Australia's list was dominated by the major mining and energy companies.
LinkedIn Talent Brand Strategist Tim Grogan says the top 10 are all examples of Aussie companies that have successfully branded themselves as good places for employees to work.
"Our research shows that almost all Australian recruiters think that a company's employer brand has a significant impact on its ability to hire great talent," Grogan says.  "It is crucial that organisations understand how they are perceived by prospective candidates in order to remain competitive in hiring and retaining talent."
Australia's top 10 Most InDemand Employers for 2013:
1.     Rio Tinto
2.     Leighton Contractors
3.     Google
4.     John Holland
5.     Origin Energy
6.     Microsoft
7.     Worley Parsons
8.     NBN Co Limited
9.     Qantas
10. Accenture