10 themes that will shape business in Asia over the next decade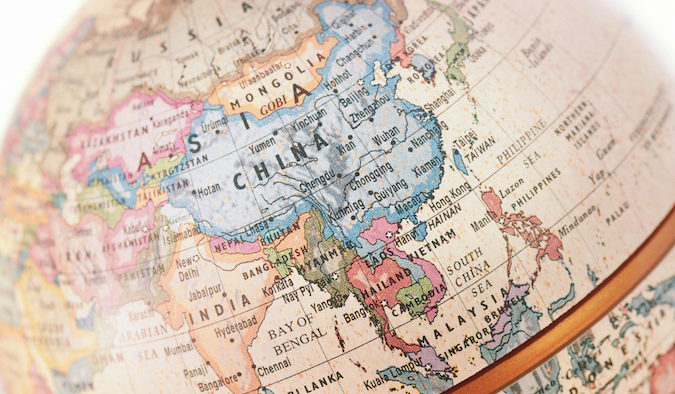 HSBC Global Research's 'Asia Equity' study forecasts 10 key trends which are set to influence Asia in the next decade.
'Asia equity strategy, 10 themes for the next decade', a forecast from HSBC Global Research, predicts trends that will shape Asia in the next 10 years, including shifts in retail formats, robotics, travel, defence spending, renewable energy and new media models.

Retail
Consultancy PwC forecasts that by 2018 Asian retail sales are expected to amount to over US$10 trillion.
This is primarily driven by India and China, with other economies, such as Indonesia, beginning to make their mark.
Another trend is 'premiumisation', in which consumers are more willing to pay slightly higher prices from retail chains as opposed to 'mum and pop' retailers. This is a reflection of various environmental and social factors, such as the speed of urbanisation and infrastructure, and growth in car purchases, enabling greater portions of populations to travel to commercial outlets. This is particularly the case in China, where large-scale hypermarkets are performing strongly.
Internet shopping also is influencing the way people shop, and bricks and mortar retailers are having to re-think their strategies.
–
Related: Australian businesses are well placed to enter Asian markets, but must act quickly »
–
New media models
Nearly 90% of people in China now use mobile devices to go online. Smartphone penetration and data subscriptions have led to a proliferation of online content.
Online retail in India has grown by four times in the last three years.
Online content markets have evolved into more sustainable business models in the region, similar to ones in western economies. Users are increasingly willing to pay for video and music content.
A shift away from old advertising models is predicted as a result.
Robotics
As populations age across North Asia, labour shortages are likely to become an issue. The pace of automation in China is accelerating, but is starting low – in China the number of robots per employee currently sets at about 10 times lower than in Japan or Korea.
This is expected to change – last year China's president Xi Jinping told the Chinese Academy of Science that a 'robot revolution' would trigger a new industrial revolution in China.
China has already overtaken Japan to become the world's largest industrial robot market, primarily in the space of aged care, healthcare and car manufacturing, but high prices, and technology which lags behind global leaders present challenges. In response, China's government is offering preferential tax treatment and subsidies to automation companies and encouraging partnerships overseas.
Financial inclusion
Eight in 10 households in the Philippines do not currently have a deposit account and in India, 47% of adults do not have a bank account, similar stories exist in Indonesia and parts of China. This is expected to change in what is one of the strongest long-term investment themes in Asia.
Financial institutions are growing as an increasing number of Asians are now putting their savings in financial products such as insurance policies, time deposits and mutual funds, rather than older favoured hard assets such as real estate.
HSBC estimates that as of December 2014, total assets managed by domestic investors across Asia (including pension, insurance and mutual funds) stood at US$7.8 trillion, up 13.7% since the previous year and up 51% since 2011.
Cosmetic and healthcare products
Spending on healthcare and beauty is rising fast across the region, particularly in India, Korea and China.
China's cosmetic surgery industry, which valued at RMB400 billion in 2014, is expected to double by 2019. Big sellers are simple procedures such as botox, which can be done quickly and require no anaesthetic.
Korea's cosmetic surgery industry is larger than China's and Korean cosmetics are extremely popular in China.
Travel and exploration
The travel business in Asia is booming, driven by appetites for discovery and the concept of travel as a status symbol.
Indonesian and Indian travellers are increasing, but it's Chinese travellers that dominate, heavily influencing travel and retail across Hong Kong, Macau, Korea, Taiwan, Thailand and Singapore.
Amadeus, a travel sector tech company, has identified some influential trends expected to shape the industry, including:
Travel will fragment into niches, and smaller groups and individual travellers, moving away from large, organised travel groups which previously dominated,

in Japan, over 65 year-olds account for more than 20% of all leisure travellers,

a growing number of international business trips are now done by women,

online bookings and an increase the increase in low-cost budget and luxury trips.
Clean energy
In China and India particularly, wind and solar are benefiting from firmer policy support.
2015 was another record year of additions to global renewable power generation capacity, driven by strong policy support and more affordable technology.
Most power in Asia, however, is still generated from coal – including in India and China, and while wind and solar are on the rise, they only accounted for 4.4% of China's power output in 2015.
Electric vehicles
Electric vehicle sales are set to rise dramatically, and are projected to make up 35% of total car sales by 2040.
This is a result of a significant reduction in battery prices, and is expected to benefit both battery makers, as well as component makers that benefit from rising electronic content in cars.
China's government has aggressively promoted the expansion of its electric vehicle market, setting a target of 5 million electric cars on the road by 2020.
Korea plans to introduce tax incentives for electric and hybrid vehicles, one example being Hyundai's Ioniq Electric, which can travel 180km on one charge.
Hyundai is aiming for a 50% market share in Korea's electric vehicle market by 2020, equating to about 200,000 units.
Defence
Asia's total defence spend has increased 75% over the last decade, significantly faster than the Americas and Europe. This trend is expected to continue for two reasons.
China and India's efforts to modernise their military capabilities,

regional investment in new capabilities resulting in substantial investments in naval assets (especially submarines), missile technologies, and cyber and electronic warfare systems.
Asia's global challengers
The region's growth has allowed for globally competitive companies in a variety of industries, companies to keep an eye on include: Alibaba, Goldwin, Haier, Tencent, ZTE and CRRC Corp from China, Dr Reddy's and Sun Pharma and Tata Motors from India.