5 digital marketing trends that will impact 2014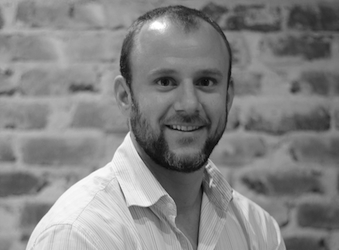 Ask anyone working in the digital space about their predictions for 2014 and you'll get a long list of answers – from the blatantly obvious to brand new technologies and techniques we might not see the true impact of until 2015 and beyond. These five trends are what I think will leave the biggest imprint on the coming 12 months.
1. A picture is worth a thousand words
Google realised this when it launched 'Universal Search' back in 2007, introducing images into its search results. More recently the search giant took it a stage further with the release of Authorship, allowing authors to link content they publish on a specific domain to their Google Plus page and have their picture appear in the search results. If you're blogging, you need to be using this technique as it maximises visibility, increases click-through rates and provides a competitive advantage.
The huge growth of Instagram and Pinterest over the past year had further reinforced the fact that pictures are more engaging. Pinterest is the fastest-growing platform for online content sharing, outstripping both LinkedIn and Facebook. The increased use of infographics provides more proof that image-based content is key.
Articles and blogs with well-placed images that strategically break up text almost guarantee increased views. Not only is an image good for increasing interaction, it also increases your organic visibility by using relevant naming conventions alongside the image.
Take out: If you're blogging, use Google Authorship and break up your text to hopefully reduce your word count. Google also uses 'trust' as a key metric when ranking pages for SEO, making Authorship even more important. When thinking about social media, don't forget to target image-based sites.
2. Location-based marketing
Advanced marketers have been communicating with customers based on their location for years, more recently via checking in on Foursquare or Facebook, and previously via proximity technologies such as Bluetooth.
Consumers don't have to check in for marketers to target them, we can do so based on their location via GPS. Google does this extremely effectively via AdWords. Radius targeting allows you to target your advert to customers within a certain distance from your business. A local pizzeria would be crazy to target the keyphrase 'pizza' but foolish not to if that person is on a mobile device and in the local vicinity.
Apple has taken this a stage further with iBeacon, an 'indoor positioning system' enabling an advertiser to tailor messaging to a customer based on where they are in your shop, office, stadium etc. The options are endless, from informing customers in which aisle to find a product to providing navigational advice to their seat in a stadium and more.
The real power is when you overlay this technology with demographic and customer information. Not only do we now know where this customer is but we know who they are and what they like, so we can target them more effectively.
Take out: Bricks-and-mortar stores need to embrace location-based marketing. Your search campaign should use radius marketing and if people are in-store, you need to be up-selling and cross-selling them via proximity technologies.
3. Tracking
Cookies let advertisers reach and track customers through digital channels. Some browsers such as Apple's Safari always restricted third party cookies but more recently Google, Microsoft and Apple have all intimated that they will shortly be dropping all cookies.
There is talk of various new tracking techniques, including tracking people who are logged in (Google) or using related devices or platforms (Microsoft).
Digital fingerprinting seems a sensible way to go and has been a discussion point for many years. Technologist Peter Eckersley in 2010 found that the average browser carried 18.89 bits of identifying information and that 94.2 percent of the browsers were unique, or able to be fingerprinted. Is your digital fingerprint unique?
At first I feared a cookie-less environment but now I believe it will provide advertisers with more information than we had previously, and it is privacy advocates who should be fearful. The new systems are more difficult for users to detect and disable.
The biggest win for a marketer is the ability to track customers across devices. We all know that mobile plays an important role in the research phase of many purchases but at the moment we can't prove that as the purchase chain between mobile research and desktop purchase is broken. This is why mobile receives a disproportionality low percentage of overall marketing investment.
Take out: This is happening and you need to be prepared. The removal of cookie-based tracking and the risk and rewards it might bring has to be our main focus in 2014. Ensure your suppliers are already thinking about how best to tackle this upcoming change. How can you be an early adopter and take a competitive advantage?
4. Digital attribution
Back in the day we were doing this using spreadsheets, VLOOKUPs and pivot tables. As the channels increased and the path to purchase became more complex, Excel simply didn't have the processing power. Case studies such as this one from WPP back in 2012 were used to explain that although a channel, such as display, might not convert or drive clicks it was fuelling conversion via other channels such as paid search.
Attribution allows us to understand the effect different advertising channels have on each other. Today there are sophisticated technologies that allow us to understand how different channels work together. We can now plot the path to purchase and better invest across channels and devices rather than within a channel.
Take out: Don't spend, invest. Australia is an advanced and small market, so your advertising dollars don't go far. You need to understand how your money is working for you and without attribution it is impossible to understand the full picture. The best technologies on the market are expensive, but the price will drop as take-up increases.
5. Short storytelling
If you want to connect with audiences, especially younger ones, create engaging and bite-sized stories. The growth of Pinterest and its crisp and simple layout proves people want simple. Google understood this before anyone else – is there a homepage less cluttered or more uncomplicated than Google's? In 2014, marketers must be able to tell their story as succinctly as possible.
As consumption of video on mobile devices continues to grow in 2014, short video storytelling will become paramount. Twitter's Vine service, which allows users to upload 6.5 seconds of video, boasts just under 14 million registered users and has featured as the Apple app store's most downloaded app.
Take out: The exponentially increasing volume of content being published on an ever-increasing number of platforms, available in an increasing number of formats, is driving a need to filter more easily. The current trend is to make things as short and punchy as possible.