Asian luxury market evolves: Brands to reposition for 'ultra lux' and 'mass chic'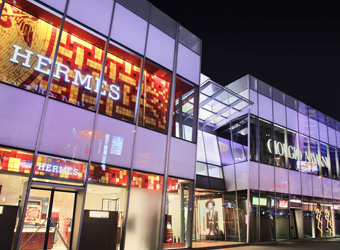 The luxury market in Asia in undergoing a paradigm shift as the ways in which Asian consumers display wealth and mark status evolve, according to a leading trend forecaster.
As the size of the middle class in many Asian nations balloons, highly coveted luxury brands are shifting focus from ultra-opulence and customisation to affordable mass-chic, transforming the idea of what constitutes luxury, trendwatching.com reveals in its upcoming Asia Pacific Trend Report.
"Luxury – from Louis Vuitton to Shanghai Tang – has played a central role in the recent Asian consumption story," the report reads. "But the dance of success, status and material display so visible in many Asian societies – and so fundamental to luxury consumption – is evolving. In 2013, the luxury slowdown affecting some is only a staging post in a wider, more momentous shift."
Manifestations of this trend are expected to come in the form of affordable luxury that can be bought on impulse, 'ultra-lux', high-visibility purchases and luxury gifting.
The burgeoning Asian middle class, which is expected to make up 85% of middle class growth globally by 2020, is expected to take up the mass chic offers and buy affordable items impulsively as well as save to afford high-end luxury offers.
Meanwhile, for wealthy Asians traditional luxury is losing its sheen prompting them to take it to the next level with face ultra-lux, in your face purchases, such as the US$26k cocktail available from Singapore bar Pangaea and limited edition Shiseido face moisturiser more expensive per gram than gold.
Goods and services that make an explicit, maximum volume declaration of elite wealth and status will win favour with the wealthy, the report predicts.
Furthermore, the custom of gifting is being adopted by rising numbers of affluent consumers as an overt and often calculated show of status and wealth. In the lead up to the Mid-Autumn Festival in September 2012, Chinese bank ICBC sold a range of 50-gram solid gold mooncakes for US$6820 to give as gifts.
While there has been a slowdown in the Asian luxury market for some – conglomerate Richemont reported flat sales in China during quarter four 2012 after several years of exceptional growth – the market is expected to continue to grow strongly by repositioning for the elevated tastes of the wealthy or the emerging wealth of the middle class.