Big data, big savings: automation best practice guide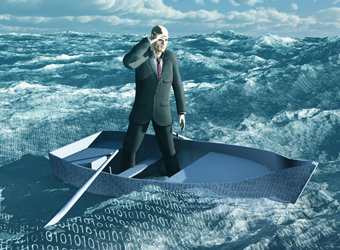 Big data can save big money if leveraged effectively, a global non-profit IT body claims in the release of a set of guidelines for managing data.
The Information Systems Audit and Control Association (ISACA) today announced the release of its 'Big Data: Impacts and Benefits' guide as organisations invest significant amounts of money in data handling software.
"Enterprises are investing significant capital to develop and deploy big data analytics to obtain an early competitive advantage," Richard Chew, senior information security analyst at Emerald Management Group and a co-author of the white paper says. "While big data can reap big rewards, it also poses significant risk, including misleading data and unexpected costs. It is critical for enterprises to put in place a governance program to ensure that information remains accurate, consistent and reliable."
A recent McKinsey report found that value gained from data in the US healthcare sector alone could be more than US$300 billion every year, highlighting the benefits of using big data correctly.
One of the challenges listed is the dual tendency of big data to turn some companies into competitors and others into cooperative partners, such as Netflix and Amazon, whose video streaming services compete, while Netflix uses the Amazon.com cloud infrastructure to support its streaming.
While the need for governance of big data environments is clear, big data governance is still at an early stage of maturity, the report says.
Genemar Arthur Lazo, manager of vendor evaluation at Walt Disney Studios and research chair for the paper lists SCADA systems, social media and financial institutions as presenting enormous amounts of data to sift through and manage. "In addition, the lack of presentation of the data in meaningful data sets and the inaccuracies of real-time data are daunting and challenging. Frameworks such as COBIT help facilitate the balances for managing risk and reward when working with big data for enterprises."