Australian retailer websites the world's slowest this Christmas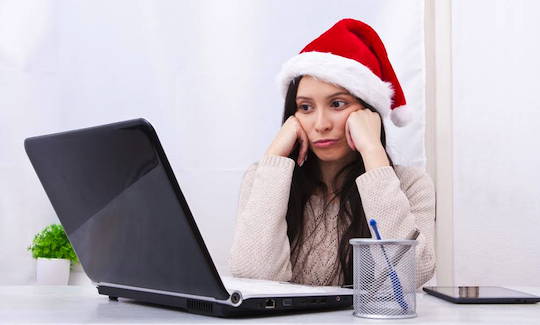 The average Australian retailers' website is three times slower than those in the US and UK, forcing Australian online shoppers to wait an average of 9.4 seconds for pages to load.
Global digital performance monitoring company Dynatrace has released data on the homepage response times of hundreds of retailers across all major countries, after tracking their websites every 10 minutes for the last 12 months. Australia's 30 largest retailers have been included in the study.
Retail homepage load-times by country
Australia: 9.4 seconds,

China: 6.7 seconds,

India: 5.8 seconds,

Italy: 5.7 seconds,

South Korea: 5.1 seconds,

Norway: 4.5 seconds,

Japan: 4.4 seconds,

UK: 3.9 seconds,

France: 3.9 seconds,

US: 3.8 seconds,

Germany: 3.7 seconds, and

Spain: 3.3 seconds.
As online shopping peaks in the lead-up to Christmas, Australia's five slowest retailer websites are averaging a homepage response time of more than 16 seconds.
But it's not all bad news locally; Australia's top five performing retailers are exceeding the international benchmark of three seconds, serving an average response time of 2.9 seconds, with 99.4% availability and exceptional site performance consistency.
Top five retailer websites for performance in Australia  
Apple,

GraysOnline,

Myer,

eBay, and

Amazon.
Interestingly, Myer is the only locally-based site that makes this top five list.
Having to wait any longer than three seconds for a webpage to load drives 50% of people to abandon and shop elsewhere, according to Dave Anderson, Dynatrace's head of marketing for APAC.
The Dynatrace Real User Monitoring Report, which looked at more than 30 major US retailers, found an increase in site response time from eight seconds to two seconds improved conversions by 74%.  
"Australia's lag in performance is concerning but presents a big opportunity for local retailers to measure response times more closely and link it back to revenue," Anderson says.
"Take a leaf out of Nordstrom's book – it has measured that a mere 0.5 second slowdown in site load time equates to an 11% reduction in site conversion. This is precisely where local retailers need to focus internal conversations: looking at site performance and how it impacts revenue.
"Otherwise, they're choosing to leave money on the table."