B2B marketers need cross-channel solutions to attract ideal customers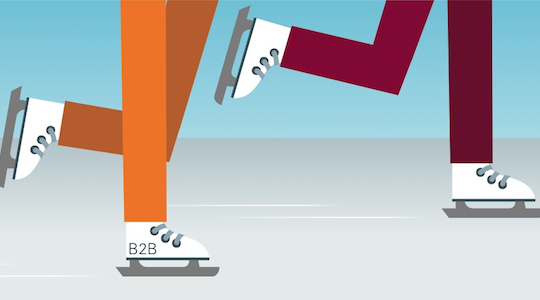 Ideal customers spend twice as much as regular customers and carry a five-times greater lifetime value, research by Deloitte has shown.
This research is among the key points cited by Oracle in its latest report, Frictionless B2B, which explains what B2B marketers can do to improve experiences for their customers, in turn boosting sales.
Those ideal customers that every B2B marketer should be aiming to engage drive a modern word-of-mouth strategy for their company, service or brand. They are the customers who:
Can confidently get valuable, consistent information from you at any time,
welcome new developments communicated to them,
gladly share successes with peer, and
feel a part of a greater community around your products and services.
89% of marketing teams told the recent Janrain Survey 2014 that they had internal divisions between channels, while 70% of marketers lack a consistent or integrated content strategy (Altimiter Group).
Frictionless B2B outlines the issues that structures like these can case for marketers. Without a coordinated, cross-departmental, cross-channel fix, marketers can suffer:
loss of customer interest,
loss of customer loyalty,
confusion and mistrust, and
loss of market share.
Frictionless B2B goes through the steps marketers can take to address these issues, including key tips to help optimise the sales team's efforts. An informative infographic illustrates the end-to-end customer experience and marketing experience powered by the Oracle Marketing Cloud.
Real global companies share their success stories in the report's case studies, including Rockwell Automation, which builds integrated systems for manufacturers, human capital management solutions company ADP, and American upscale fashion retailer, Nordstrom.
Click here to start creating a smoother customer journey with Frictionless B2B »