Blackmores launches well-being chatbot with AusOpen sponsorship activation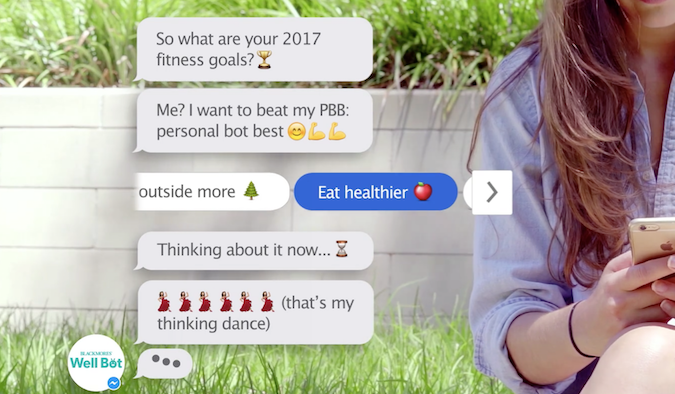 Blackmores is using its Australian Open sponsorship activation to launch a chatbot which promises to help new year's resolutions stick.
How would you fancy having your mother, shrink, best buddy and personal trainer hanging around to check on your well-being every time you pick up your smartphone or walk through an airport?
Using the Australian Open as a launching pad for a showpiece activation, vitamin and nutritional supplements brand Blackmores has piloted a 'category first' well-being chatbot developed with sponsorship agency Bastion EBA.
The chatbot is available on Facebook Messenger and SMS and aims to deliver to its users a series of targeted and personalised four-week action plans, based on their individual well-being requirements.
The activation at the Australian Open entailed a marquee full of interactive screens, where users could sign up and answer a series of questions in such categories as hydration and focus, before receiving a free sample of a Blackmores product suited to their particular needs.
Bastion representatives explained that such screens will later be rolled out in public places, such as airports and stations.
In the meantime, there's the chatbot, which Bastion EBA head of digital and social, Karalee Evans, says is a ground-breaking use of the technology. "Recently we've seen a lot of brands jump on the chatbot bandwagon, but very few have been able to build a genuine connection with consumers," says Evans.
"By combining a unique tone of voice with personalised and useful content, we're thrilled to create something that offers longevity, drives membership into the Blackmores brand, and broadens the role of technology in Australians' lives".
Have a 'chat' with the Blackmores Well Bot on Facebook.