Chinese shopping spree: doing Singles Day the right way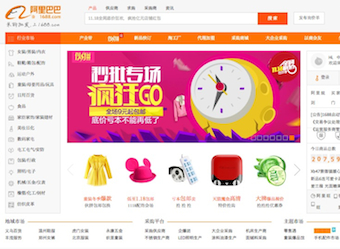 China's largest ecommerce site Alibaba broke its sales record on Tuesday for the annual 'Singles Day', a celebration slightly lacking purpose that has become an online shopping spree. Alibaba's revenue increased 62% compared with last year, showing the power of Chinese ecommerce. Mathew McDougall discusses the impact.
Alibaba's annual 'Singles Day' online shopping event generated $9.3 billion in sales. By the end of Tuesday, the 24-hour event had reached 57.1 billion yuan in sales, and had shipped 278 million orders. This is a considerable increase from last year where Alibaba recorded sales of $5.75 billion and shipped over 150 million packages. 43% of all orders made were on a mobile device. These staggering figures illustrate the buying power of the Chinese consumer and the importance of 'Singles' Day' on the retail calendar.
The growth of Singles Day
The monumental growth of this somewhat unusual holiday to become China's biggest shopping day, is confusing to many Chinese citizens. This is largely because the event has seen many changes since its initial inception. Originally founded in 1993 in Nanjing University by students, the date was a celebration of being single; 11 November was chosen because it exclusively contains the number one.
It was not until 2009 that Alibaba adopted singles day as a tactic to increase its sales. It was from this point that the date began to grow alongside and supported by China's vast ecommerce market. The ecommerce market is currently a $390 billion market, as of 2014; however, by 2017 the market is expected to increase to $718 billion, an annual growth of 25%. The sales figures are also significant as they come only 8 weeks after Alibaba's public share listing in New York, for a record $25 billion.
The changing identity of Singles Day has actually led to something of a backlash against the event. While this hasn't affected the growth and the success of the event many Chinese consumers are venting their frustration online at the blatant consumerism behind Singles Day that has done little to maintain its identity. As social commentators have highlighted, Singles Day has morphed into a Couples Day/Singles Day/Friends Day, encouraging everyone to go shopping together. Now the event is the staple of Chinese ecommerce. This lack of a strong identity, however, makes the growth of the event even more remarkable. Alibaba itself, however, has acknowledged this and has accurately stated that no other entity could likely create such a huge event in such a short timeframe, and with such little purpose.
This astronomical growth places Singles Day as one of the most significant dates in the ecommerce calendar, alongside 'Black Friday' and 'Cyber Monday'. This year's Singles Day saw the participation of over 27,000 global brands and customers from 217 countries and regions placing orders.
International attention
Many of the participating brands have now turned the occasion into an event of their own, much like how retailers will put a great deal of thought and planning into the execution of other key dates, such as Christmas and Chinese New Year.
Despite its importance, however, the occasion is still rather insignificant in the West, and specifically America. The rise of Singles Day has been almost exclusively achieved without the contribution of the American consumer. While Alibaba are successfully attracting US retailers such as Costco and American Eagle Outfitters, as well as other international brands, to participate in Singles Day, they will struggle to lure in the American public for many reasons.
Randy Allen, senior lecturer at the Johnson Graduate School of Management, has pointed out the potentially fatal flaw in Singles Day is just that – the day. 11 November, 11.11, is already one of the most important and celebrated dates in the American calendar, Veterans Day. In addition to people's general lack of interest in consumption on this day, it is also incredibly close to two more well-established ecommerce dates, Black Friday and Cyber Monday.
Black Friday and Cyber Monday
Some may speculate that Singles Day could damage and eventually replace both of these holidays. However its growth has had the opposite effect on the gross merchandise volume of online sales in the USA, which more than doubled during both Black Friday and Cyber Monday last year. This obviously fuels speculation as to what effect the success of Singles Day 2014 will have on these two events that are just weeks away.
There are also domestic issues that Singles Day will also have to address if it realistically wants to continue its current rate of growth. Shaun Rein of China Market Research highlighted that 35% of ecommerce transactions in China come from mobile devices. Alibaba, however, only has 31% of its sales generated from mobiles. While this is hardly a major disaster, it is still something Alibaba, as a market leader will want to address quickly.
While it is unlikely that Singles Day is set to become a prominent feature on the Western retail calendar, it does not mean that it should be ignored. As we can already see, Singles Day is having a hybrid impact on Western ecommerce. One key advantage that will always work for Black Friday and Cyber Monday is that they are after Singles Day. This gives retailers just enough time to analyse the success of that date and take crucial information and statistics and use it to their advantage.
While Black Friday and Cyber Monday already both offer fantastic value to Western consumers, retailers have to match the 'value for money' they are offering Chinese consumers. This should ultimately be an easier task this year as for the first time many Western brands actively participated in Singles Day. This means they will now have their own tangible sales figures that can be studied and used to plan for Black Friday and Cyber Monday.
While both events still remain strong in the United States, the fact is that neither generates the level of revenue Singles Day achieved. It is clear that the appeal of Singles Day to Chinese consumers does not lie in a para-social attachment to the event. It is purely the appeal of good discount that is attractive to Chinese consumers. This is why both Black Friday and Cyber Monday can realistically compete with Singles Day, as their core values are ultimately the same.
The future of retail
November will certainly be an exciting period for retail. Depending on the success of the upcoming Black Friday and Cyber Monday events, the face of ecommerce could be forever changed. These three key events could prove to be the most crucial period in the ecommerce calendar and determine brands, marketers, retailers, and even consumers strategies and outlook to the next year of online retail. The question also lies whether Singles Days' record is about to be beaten on 28 November.