Cloud marketing software race heats up with Oracle's purchase of Responsys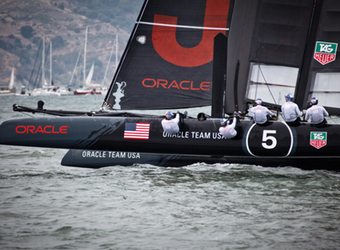 A few days before Christmas, Oracle announced it had entered into an agreement to acquire B2C cloud marketing software provider, Responsys for approximately US$1.5 billion.
The deal is not quite closed as counter bids may appear (SAP, IBM, Microsoft…?), but Oracle's goal is for the addition of Responsys to expand its cloud computing offerings as users shift away from traditional, computer-based software.
The addition of Responsys' B2C marketing software would extend the Oracle Customer Experience Cloud, which includes Commerce, Sales, Service, Social and the Oracle Marketing Cloud.
The announcement came exactly a year after Oracle announced the US$871-million acquisition of Eloqua, the B2B marketing automation platform. By bringing together Responsys and Eloqua, Oracle is rounding out its cloud-based marketing offering to take on the likes of Salesforce and Adobe.
The board of directors of Responsys unanimously approved the transaction. Oracle says the transaction is expected to close in the first half of 2014, subject to Responsys stockholders and regulatory approval.