CX initiatives failing in large Australian companies due to disconnect with business strategy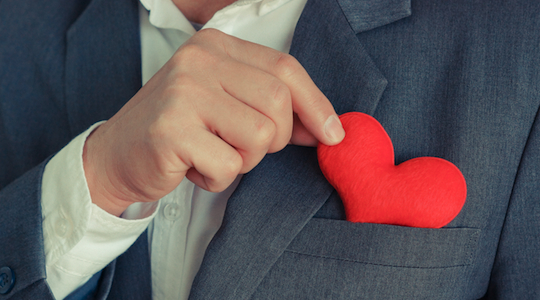 70% of large Australian companies are failing to align customer experience strategies with overall company strategies despite 98% believing CX is a strategic priority.
'The State of Customer Experience Maturity in Australia 2015', authored by analyst Thomas McCann, outlines Forrester's findings from a recent survey assessing CX maturity. The survey included 50 CX professionals at 44 Australian companies across industries including:
Financial services and insurance,
healthcare,
retail,
telecommunications services, and
transportation.
Here are some of the findings.
CX as a strategic priority
Companies view CX as a strategic priority, with most having done so for multiple years.
98% of respondents say CX is a strategic priority,
50% say it's their top strategic priority, and
almost 75% of firms have made it a top strategic priority for two or more years.
The report found a fundamental shift in companies' tactical approaches to CX.
24% are focuses on either creating radical CX innovations, and a further 24% are changing their business model to align with the experience their customers want.
Those who are focusing merely on incremental improvements to CX have declined by 9% to 48% since last year.
CX resourcing
An executive is leading CX improvements in 60% of companies this year, up by 11% from 49% in 2014.
Since last year, the number of companies whose CX is driven by a chief customer officer or a chief experience officer has increased (up 20% to 24%), while the number of companies who place this responsibility with a non-executive manager has declined (down 16% to 31%).
But the number of companies with a dedicated budget for customer experience improvement has declined by 21% to 41%. Those who do not have a dedicated budget, and are not actively considering it, has increased by 11% to 24%. The number of companies planning to spend more than last year on CX increased by just 4%.
Despite this, the number of companies planning to increase their full-time equivalents on their customer experience teams is expected to increase from last year (up by 14% to 47%).
Barriers to CX
The top three barriers to improving customer experience have all declined since last year:
Lack of cooperation across organisations (down 18% to 39%),
lack of urgency (down 5% to 30%), and
lack of a clear customer experience strategy (down 11% to 26%).
Implementing customer experience management practices has not paid off for companies this year as well as it did last year.
The number who said it delivered "significant value" declined by 30% to 27%, while those who saw "some value" increased by 20% to 57%.
The report makes clear that Forrester views the overall use of measurement practices as inadequate: "only 12% reported applying all of the measurement practices necessary to consistently track CX quality across the entire enterprise", it says.
71% of respondents say they apply some measurement practices on a systematic basis.
Forrester's advice
Assess CX maturity levels in each business unit across the six disciplines:
strategy,
customer understanding,
measurement,
governance,
design, and
culture.
Create a roadmap to improved CX maturity following the four-phase path:
repair,
elevate,
optimise, and
differentiate.
"Recognise the good" through forums between business unit representatives to discuss achievements, goals and methods used. "In short, use this forum to help BUs take ownership of their impact on CX and provide them with frameworks, tools, and support to do their bit to win, serve, and retain customers," the report says.