Dig deep to diagnose, enhance and measure your email marketing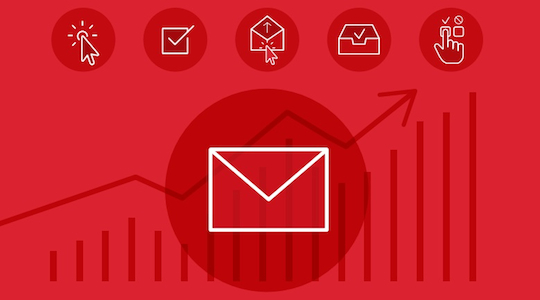 This article has been produced by Marketing on behalf of Return Path to promote the asset, 'Guide to Email Marketing Metrics'.
Awareness, clarity and connection: the most important email marketing metrics fit into one of these three corners, according to Return Path.
Rather than considering the success of your EDMs and enewsletters by analysing metrics in-line with the buyer's journey, to really gain deeper insight it is worth categorising your results by what each really tells you about your email marketing programs.
That's the premise of 'Guide to Email Marketing Metrics: How to Measure Effectiveness and Troubleshoot Problems in Your Email Program'.
Once merely the objects of dreams, metrics that offer deep insights into the effectiveness of your email marketing are now within grasp:
How many subscribers are reporting my email as spam? How many are reporting them as 'not spam'?

How many recipients are deleting my emails without opening them?

How often do recipients forward my emails to their friends?
"Many marketers will look at this list as pure fantasy, but the truth is we've entered an age of data enlightenment," the report says.
"Metrics like these are not only available, they're critical to gaining true insight into the health and success of your email marketing program."
The report helps you understand the true value of the most important metrics including:
Awareness metrics:
delivery rate,

bounce rate,

rejected rate,

inbox placement rate,

open rate, and

click-through rate.
Clarity metrics:
hard bounce,

soft bounce,

read rate,

complaint rate,

deleted before reading rate, and

unsubscribe rate.
Connection metrics:
click-to-open rate,

"this is not spam" rate,

forwarded rate, and

conversion rate.
'Guide to Email Marketing Metrics' addresses practical problems experienced by marketers, diagnoses possible causes and recommends next steps.
Whether it is a drop in open rate, difficulty achieving conversions, or an alarming number of unsubscribes, the report is here to help.
Questions addressed include:
I'm seeing an increase in rejected emails,

my emails are being filtered to the spam folder, causing my inbox placement rate to drop,

my open rate dropped suddenly,

my open rate is high, but my click-through rate is low,

I'm seeing a rise in opens and click-throughs, but conversions remain flat,

I'm seeing a high number of hard bounces (>10%),

my subscriber complaints have suddenly increased,

my sign-up rate is high, but so is my unsubscribe rate – especially after the initial email send, and

my response rates (click-throughs and conversions) are stagnant, or even declining.
Download Return Path's 'Guide to Email Marketing Metrics' to discover the causes of and solutions to your email marketing issues »