Digital empowerment and innovation: how to lead the pack in CX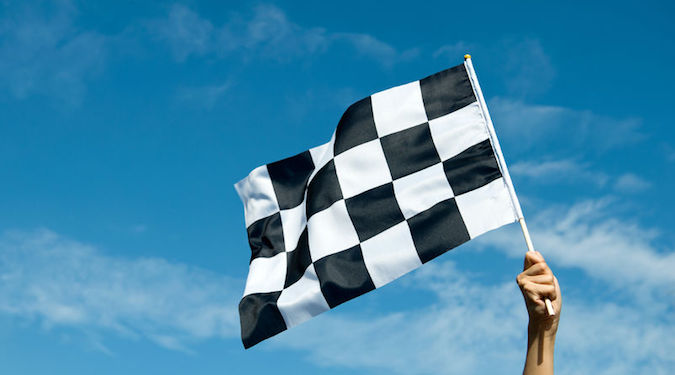 It's experiences, not products that sell. Here's how to make compelling CX a reality.
This article originally appeared in The Experience Issue, Marketing magazine's February/March 2018 issue, and was sponsored by Avanade.
Great customer experiences don't happen by accident. They require a vision, a plan and flawless cross functional execution. In Avanade's 'Is your customer experience making an impact or not?' this plan is broken down into a three-step 'CX Trek' of digital foundation, digital empowerment and digital innovation.
Getting started: digital foundation
Too many companies have CX (customer experience) strategies that are reactive and opportunistic. Before developing your strategy, have a clear vision in place. The best strategies build CX from a human-centred design approach. Think of the future. How will you reduce customer pain and friction across their entire life cycle?
You'll need to call on and consider other functions of the business to get there – marketing, sales, service/support, supply chains and operations, even partners. You may also need to modernise your marketing platform, data and sales systems. Good CX platforms today provide capabilities including content management, personalisation, testing, ecommerce, data capabilities and deep reporting. Well implemented tech solutions will improve results and ROI, but updating these is a big operation. Invest time early on as opposed to entering the struggle of implementing after the fact.
Can you build a strong business case for your CX strategy? A good one should articulate impact and is tied to both hard metrics – like increased opportunities, sales, reductions in costs, increased ROI – and soft metrics – increased NPS (Net Promoter Score), higher search term rankings and social sentiment.
Data is crucial to informing your vision, strategy and roadmap. Start by reconciling those disparate data silos – building bridges across divisional lines of data. Assess what data you have available to better understand your customers' perspective. What do you already measure, and what do you want to measure in the future? Ensure you're collecting the right data on a continual and comparable basis to help these measurements. But, most importantly, use the data to benefit the customer. Save them time, give them more relevance, ultimately improve their experience.
Increasing momentum: digital empowerment
Once your data's at the stage where it can begin to inform significant decisions around CX approaches, you can start to work towards strong performance and challenging your market.
Your use of data should not slow down. At this stage, you can begin leveraging the advanced capabilities of your CX platform like multi-channel and multi- departmental analytics, A/B multivariate testing, further personalisation, campaign management, and better understanding your customer.
Seek to understand what's driving customers to your site, your content and your brand. Which solutions and products are gaining the most attention? Use data to answer these questions, then create tailored, more personalised content for them.
A/B testing runs test cycles over time to identify incremental changes and measure which variable is more successful. Multivariant testing often uses a sample of data and requires more sophisticated analytics. It takes more time between test, trial and production, but is a powerful way to target redesign efforts of landing pages and designing overall seamless integrated campaigns that convert.
Tips for testing
Start with a hypothesis: Before asking designers to create a handful of buttons and calls-to-action, start with a hypothesis you wish to test. Without some idea of possible outcomes, testing becomes guessing.
Take a granular approach: Test one element at a time so you'll know which change was responsible for which result. Once you've determined the winner, test another single change. A common mistake with A/B testing is creating two landing page layouts that are radically different from one another. It's tempting to test the effectiveness of two completely different pages, but it may not yield actionable data.
Ensure statistical significance: Rely on this principle to identify and interpret the patterns behind the numbers. Without statistical significance you run the risk of making business decisions based on bad data.
Infuse experience design
A great concept is only as good as the time you put into the design. Design thinking helps create breakthroughs in CX innovations as organisations step into the shoes of their customer. It helps refine concepts, experiences, products and innovation. Combined with a modern CX platform, data and testing, a design-thinking approach will help optimise your brand and every single experience under it.
Leading the market: digital innovation
If you've reached a stage where you're using real-time feedback, analytics, testing, personas and segmentation, don't stop there. With advanced analytics platforms, cloud processing, machine learning, and an abundance of data, you can embrace predictive analytics to generate true personalisation and find new business opportunities. But is your organisation ready to realise the vision for CX? The most common reason companies miss out on the ROI of CX is due to under-investing in organisational change including stakeholder alignment, cultural constructs and internal capabilities.
Engaging employees as brand ambassadors and advocates at every step of the customer journey is often overlooked. Consider the employees that encounter or interact with your customers in any way. Think about their needs as well as those of your customers. They may need training. Do they realise your vision? Managing the changes to your internal teams will accelerate the impact with your customers.
Driving innovation at speed
New technologies open new avenues to tailor CX, drive interest and gather new data. Automated innovation anticipates and tees up unexpected delight for customers that makes them fall in love with your brand over and over again. Companies innovating at speed can connect all the CX dots and realise the full capacity of personalised relationships. They know their customers so well that they can build new revenue streams for the organisation as a natural act of satisfying latent customer needs. They're out in front and not looking back.
Image copyright: hxdbzxy / 123RF Stock Photo