Don't just build the best product, build the best customer experience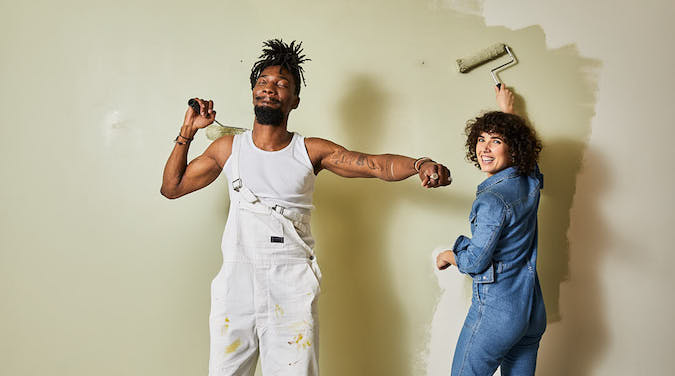 DJ Dikic outlines how brands can become category leaders in customer experience, using everything from strategy to supply chain.
The past few months have been a test for marketers. Many of the supply chains and marketing channels that have been taken for granted were upended overnight. Some brands have pivoted, some have evolved and some have had to pause operations altogether.
COVID-19 is swiftly reshaping behaviours around how we shop, our expectations for home delivery and for our online experiences. In the year to May, online retail grew by 50.4 percent compared to the ABS's traditional retail growth rate of 5.3 percent in the same period. More than ever, there is an opportunity for innovative brands to stand out against industry incumbents through delivering a superior experience for customers, particularly online.
Here are the key things to focus on to develop a category-leading customer experience:
Tackle the most painful parts first
A great customer experience should start by providing a solution to your customer's biggest pain points. For example, colour confusion is the number one reason people don't paint, so at Tint we offer a carefully curated collection of 72 colours inspired by the global trends we see from the 100,000 colours captured by our users every month. We also developed large, fuss-free sample stickers that you can stick-up and peel-off around your house to make it really easy to see how a colour will look in your space (without the mess of sample pots).
Another example of great customer experience is Findation, an online platform launched by Adore Beauty founder Kate Morris that helps users find their matching foundation colour in new brands online. Going beyond the on-screen swatches that were all a customer previously had to work from in choosing a shade, Findation asks customers to enter the shades they've used before and its algorithm then recommends the most similar colours, across different brands and products.
Your online experience should be as good –if not better– than in-store
A really important point to consider when transitioning online is how customers interact with your brand. Don't just translate your physical shopping experience online – optimise it. What can you do digitally that nobody else can? How can the first click to the final unboxing deliver a richer experience for your customers?
Australian bed linen retailer The Sheet Society recently launched their Bed Builder AR, an online tool where shoppers can customise their order by choosing a bed size, fabric type and colour. Similarly, our augmented-reality colour visualiser app helps customers 'try-on' colours at home using their smartphone, and also measure how much paint is needed for the project at hand. In both instances, technology improves the online customer experience, saving customers time and money.
Online retail enables you to support your customers in their decision-making as it happens. You can answer questions and provide targeted content support at a time and location convenient to them. This is a real opportunity to add value beyond the physical retail experience.
Get the supply chain right
It doesn't matter how cool your website is or how great your product looks if your product doesn't arrive on time, or doesn't meet your customer's expectations.
It's so important to carefully think through supply chains and the logistics of fulfilment, as they are often more intricate than you'd initially think. The logistics of supply will also include packaging, order management, tracking parcels and how you share delivery communications with your customer. It can be hard to turn these aspects of a business on overnight, so it's worth making preparations in advance. To launch same-day delivery in urban areas we had to work backwards. We knew this was important to our customers but we wanted to be 110 percent confident we could deliver before offering it.
The purchase is only the beginning of building a great customer experience
To be a truly customer centric brand and provide a best-in-class experience, you need to keep providing value to your customers beyond their purchase. Whether it's social campaigns, follow up communications, handy how-to guides or an always-on approach to answering customer questions, there are many ways to continue building your customer experience through technology.
When building out this approach, think about what might be the best moment to talk to your customers, how and with what message. How do you keep the brand conversation going? Successful online businesses are proficient in engaging their customers online, and this can be completely different to how it is done for more traditional retail marketing.
Having a great product to sell is one thing. How you sell it is another. Despite the challenging circumstances we've faced so far in 2020, if brands are able to better understand and deliver incredible customer experiences for their customers, they will be best placed to succeed now and into the future.
Djordje 'DJ' Dikic is the co-founder of direct to consumer paint brand, Tint.