Five things that will shape social media in 2022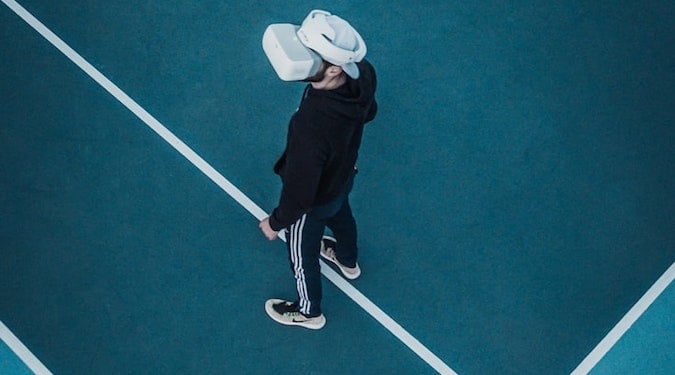 For the past seven years, Marketing Magazine has been giving me the opportunity to predict what the future of social holds for the coming year. You can check all my previous predictions right here: 2016, 2017, 2018, 2019, 2020 and 2021. 
Why do I like this exercise so much? It encourages me throughout the year to read and collect thousands of articles and studies, listen to hundreds of podcasts, pay attention to all the platform changes, witness the numerous micro-trends that are shaping the bigger ones and finally try to determine what are the actual trends vs fads. 
 One thing that is certain is that 2021 was another big year for the Social and Digital space. Like it or not, the pandemic has revolutionised the digital world. We have been experiencing years of growth and innovation in just a few months. 
 Amongst some of the notable updates during this time include:
the rapid development of Social Commerce capabilities within the most popular platforms;

the 'Google Cookie Apocalypse' and 'iOS 14.5 App Tracking Transparency';

Facebook changing its name to Meta and the ambitions behind this new name; and 

the birth of the NFT boom.
Announcing @Meta — the Facebook company's new name. Meta is helping to build the metaverse, a place where we'll play and connect in 3D. Welcome to the next chapter of social connection. pic.twitter.com/ywSJPLsCoD

— Meta (@Meta) October 28, 2021
 Now, here are my top trends for 2022, in no specific order.
Livestreaming is going mainstream
We know that social has been influencing online shopping for years. It has been playing a role at the discovery phase and traffic driver to sites. With the rise of social commerce features, the purchasing journey has been drastically condensed, converting customers exactly where they are.
According to eMarketer, six million people in Australia (aged 14 and older) will purchase from retail via a social network in 2022. This represents over 30 percent of all internet users – one of the highest rates in the world. As a matter of fact, Australia is ranked third in the world after China and the US in terms of the number of users embracing social commerce. 
Amongst some of the key shopping capabilities and functionality already released such as shoppable links, branded content, in-app checkouts; livestreaming is one of the most promising formats.
Similar to the traditional Direct Response TV (DRTV) programs such as QVC or TVShop, social livestreaming is half-infomercial, half-entertainment and usually hosted by influencers. These videos allow the audience to discover new collections, shop products or exclusive bundles and get access to special offers throughout the program's duration. 
Livestream shopping is not new in countries like China and the US. Platforms, brands and creators are garnering impressive results: users are flocking to livestreaming apps such as Livescale, Shopflix, Supergreat, watching more content, for longer, with products selling out in just a few seconds and livestreams receiving outstanding numbers of interactions amongst users or with creators themselves.
Brands are using livestreaming capabilities to engage with their audiences on a deeper level which in turn enhance their at-home shopping experience and ultimately influence what they end-up buying.  
The zero and first-party data rush
The death of the cookie combined with the iOS 14 update is going to drastically change how advertisers will be able to target potential customers in the coming months.
And don't even think that the social platforms targeting capabilities will be enough to combat that issue. As I already pointed out back in 2015, brands on social channels are only renting the space. The various platforms own your audience and control what they see. Brands are at the mercy of the inexplicable algorithms. These can dictate the delivery of your message and demand more money to cut through.
Want to survive and succeed in the long run? Marketers need to seriously start thinking about their zero and first-party collection strategies. Owning a qualified database is the natural first step, easier said than done for some brands. Some platforms incentivise users to share their personal information with brands. In exchange they are given rewards and offers such as airline miles, discounts, streaming subscription.
Once the CRM database is in place, the main objective is to engage your audience with relevant, personalised one-to-one communications to nurture that exclusive relationship, sell products or services and ultimately retain them.
Building effective loyalty programs should be the core focus of brands' marketing strategies in 2022. These programs don't need to be only relying on the old-fashioned discount-driven proposition but more focused on ongoing customer engagement. They can involve exclusive access to services, events and pre-orders, priority shipping and any other money can't buy experiences.
The rise of 'Synthetic Media'
So, what is Synthetic Media you may be asking? What if I was telling you 'AI-generated Media', would that help? Still no clue, let's try 'deepfakes' now. Got it?! 
Synthetic Media is basically media content generated or modified by AI and machine-learning. 
Unfortunately, this type of media has mainly received negative perception due to the abuse of deepfake videos. Deepfakes allow facial re-enactment and face-body swapping amongst the most popular types. They have been used for political hoax, celebrity pornographic videos, financial fraud and fake news. As we all know fake stories are spreading like wildfire, which explains the success of it. Since the first deepfake video created back in 2017, this type of content has received more than six billion views on social channels.
Fortunately, Synthetic Media is much broader than deepfakes and can be used to produce quality content. This includes videos, images, games, text and audio in a much more cost-effective way than traditional means. For example, marketers are able to produce videos translated in multiple languages without the help of a voiceover artist. This is the perfect solution for global training videos and advertising. 
 This technology is basically democratising creativity and allowing brands to create all-type of content for a fraction of the price – we are pretty much facing the same type of evolution that we faced in the 80s with the use of the iconic green screen in motion pictures.
The continuous rise of internet-based communities
Back in 2019, I pointed out the fact that internet-based communities were going to go off. Today there are more communities than ever before. Indeed, the constant platform changes and the pandemic have forced users to find new ways of interacting with one another. 
New communities across TikTok, Reddit, Facebook and WhatsApp Groups, Twitch, forums, micro-sites, and even Slack are getting started every day. These communities created by consumers or brands themselves are allowing like-minded people to engage around shared interest.
Companies like Jellysmack, representing content creators, have long understood the power of communities and created platforms. 'Beauty Studio' gathered an audience of more than 80 million beauty aficionados across the world keen to talk and connect about the latest trends in make-up and skincare. Same with 'Oh My Goal' about football and its 39+ million members. Also included is 'Gamology' for Gaming (with 24+ million members), 'Binge Society' about Movies and Entertainment (with over eight million members) and 'House of Bounce' about Basketball (with seven million members).
Consumers are the biggest content creators. On average, each smartphone user is taking 150 photos per month. This equates to roughly five photos a day, and some of them make the cut to their social channels or messaging apps. Brands need to understand that customers are already in control. If brands want to succeed in the social space, they need to create value and think more broadly about their role. It's not only about selling but it connects to their audience on a deeper level. 
As we all know, people influence and trust other people's recommendations more than they trust branded content. Therefore interest-based communities and subcultures will always be more powerful than any branded channels. It's now time for marketers to truly embrace it and think longer-term, even if this means sponsoring a pre-existing community instead of starting their own.
'Mixed reality' is becoming a reality 
Augmented Reality, Virtual Reality, Metaverse, NFTs… all these concepts have all been trending over the past few months. In 2022, the physical and virtual worlds are going to blend even more than ever before.
People are now able to interact with computer-generated environments including visiting digital towns and stores, buy NFT (Non-Fungible Token) art and fashion while still interacting amongst themselves either via their own avatars or via the traditional social channels. We are entering a mixed reality world with some elements more foreign than others. 
Brands are rapidly jumping on the bandwagon and trying to digitalise their experience and products to cater to the rapid demand from the public.
As a matter of fact, Facebook changed its name to Meta. With this it launched 'Workrooms', a collaborative experience letting people come together to work in the same virtual room by using their Occulus virtual-reality headset. Zara and H&M both opened their first 3D stores where people can go through the digital aisles and shop the latest collections. Australian "tech luxe" startup MYAMI has released multiple NFT fashion items including a melting digital "ice runner" to call attention to climate change. And, finally, platforms like DiArt.io are aiming to bring NFTs and digital art to every household. They hope to by connecting artists, creators and collectors in one place. 
This new mixed reality world that we are entering is just the perfect solution for brands to gamify their marketing efforts and make shopping and customer interactions a more fun experience. Obviously, marketers need to do this properly and pick the right strategy to immerse themselves in the metaverse.
So there you have it. These are my top five predictions for 2022. There are of course plenty of others that could have made the cut. Keen to hear your thoughts.
Amaury Treguer is the executive director of social media at Red Havas .