Forget the Father's Day clichés: Millennial dads are cashed up and brand conscious – research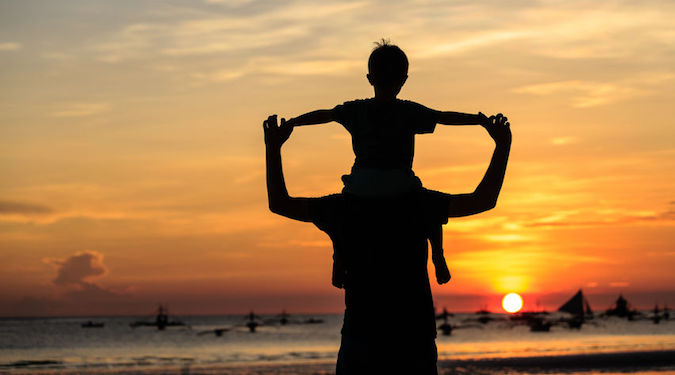 Australian Millennial fathers seem to be more fashion conscious and family oriented than their older counterparts.
New Nielsen research highlights that the lifestyles and aspirations of Australian Millennial dads (aged 18-34 years) have notably evolved over the past few years.
Nielsen Consumer and Media View data shows they are a brand-conscious bunch, with 40% saying they are willing to spend more on well-known brands.
Other insights include:
31% keep up-to-date with the latest fashions,
16% say they influence their household's purchase of skincare and cosmetic products,
almost a third focus on quality over price when shopping for groceries, and
37% spend more than 30 minutes reading catalogues per week.
Their lifestyles are different, too, with 83% saying their family is more important than their career, and 58% enjoying a good work/life balance.
"When we compare today's 18-34-year-old dads against the same demographic back in 2013, a higher number of Aussie millennial dads now describe themselves as affluent or financially secure," says John Price, director of marketing effectiveness at Nielsen.
When compared to all Australian fathers, Millennial dads are 73% more likely to spend 20+ hours using mobile internet in an average week. On average, the sub-segment spends 18 hours per week using the internet.
"Gifts relating to leisure, entertainment or experiences would be the best Father's Day present for the Millennial dad this year," says Price of the cohort, which is far more likely to consume online magazine and cinema content.
Nielsen Spectra Geo-Targeting, which isolates particular areas that are over-indexed for Millennial adult males and for adults with children under 12 years of age, recommends considering investing in advertising in these Australian suburbs:
Northern highlands, QLD,
Pooraka, SA,
Plympton, SA,
Manning – Waterford, WA, and
Enoggera, QLD.
–
Further reading
–
Image copyright: nadezhda1906 / 123RF Stock Photo